What our clients are saying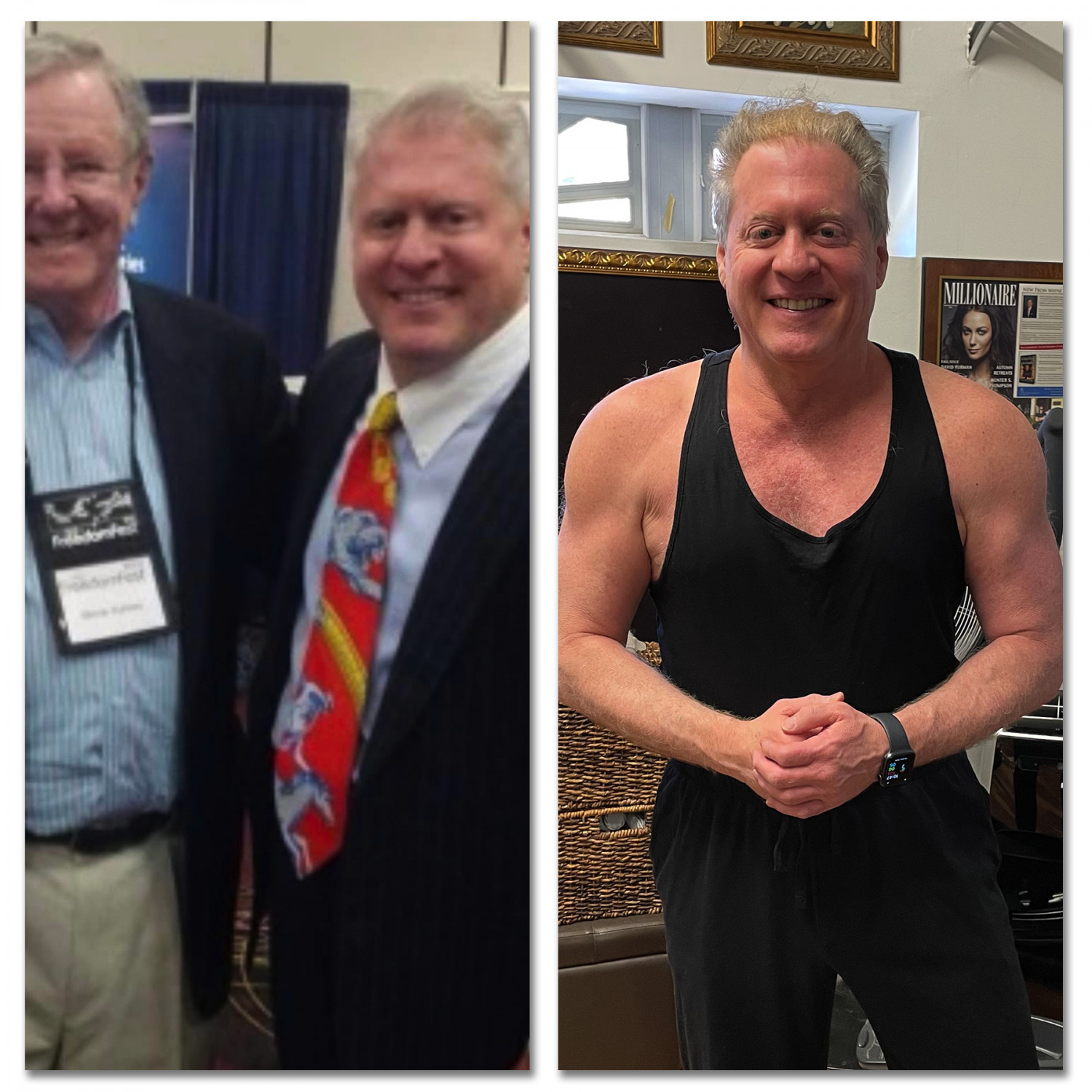 Wayne Allyn Root - Las Vegas, NV
"I do look a little like Jack laLanne meets Popeye. It's kind of amazing. And then I also saw on social media a picture of me. I looked so much older 12 years ago than I look today."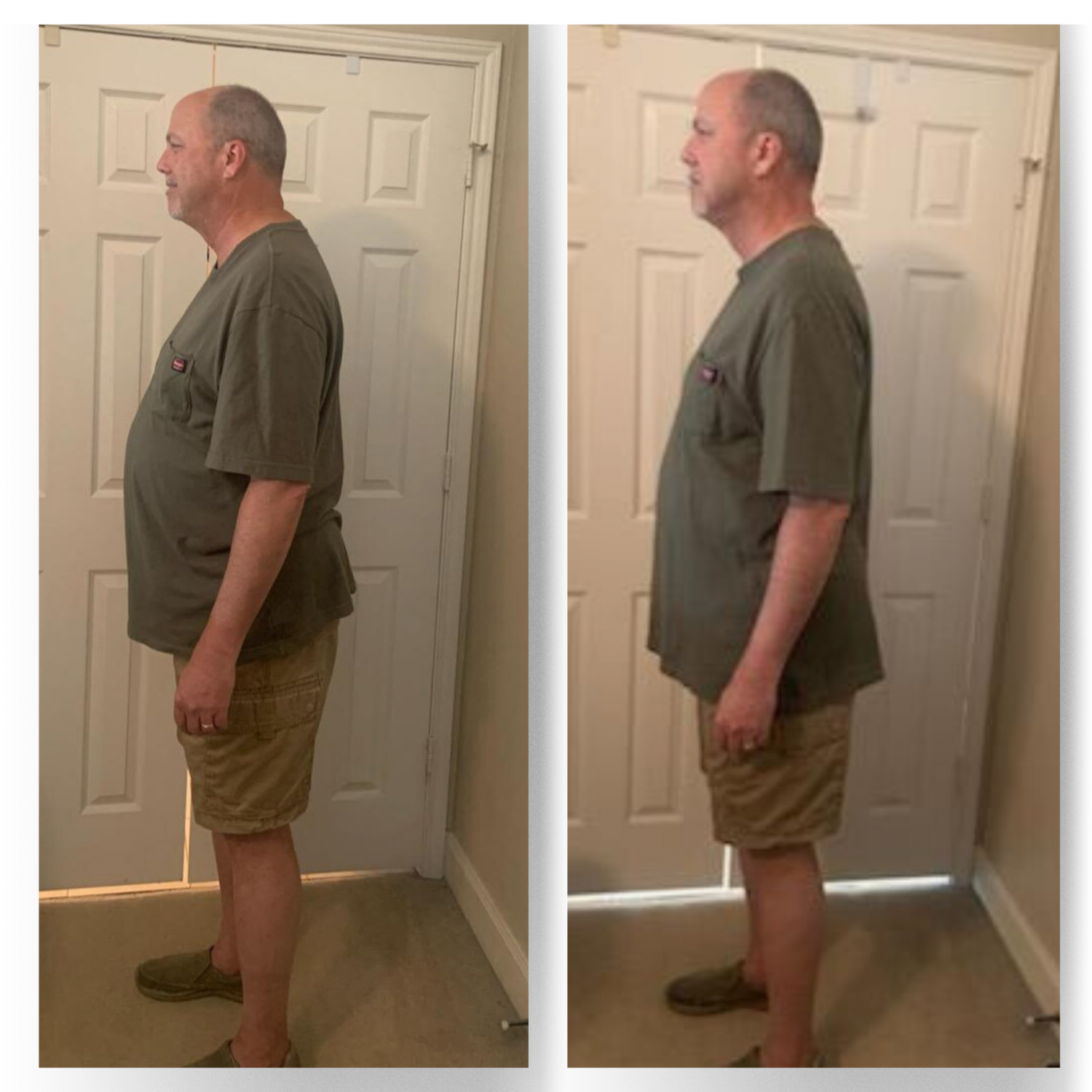 Jeff Weiler - Flower Mound, TX
Jeff has had an awesome transformation with a change of 29.7 transformation lbs. and a shapeshift of 26.5 in. " So far I really like the significant weight loss and experiencing fewer aches and pains."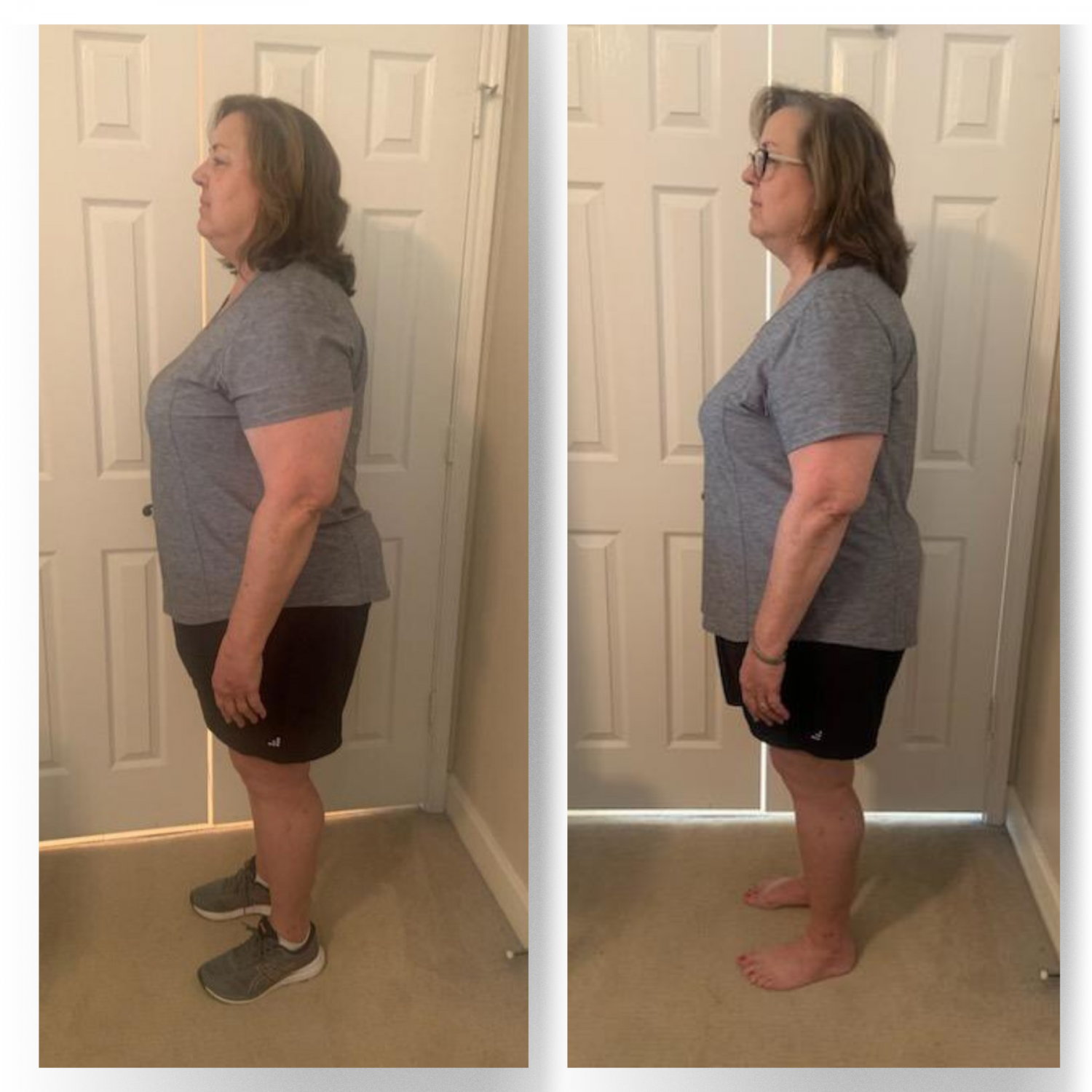 Allison Weiler - Flower Mound, TX
"I am most excited about what's next. Being familiar with many different diet plans, I am used to seeing results on the scale, but there is so much more than just pounds on a scale. The Energized Health protocol gives me hope."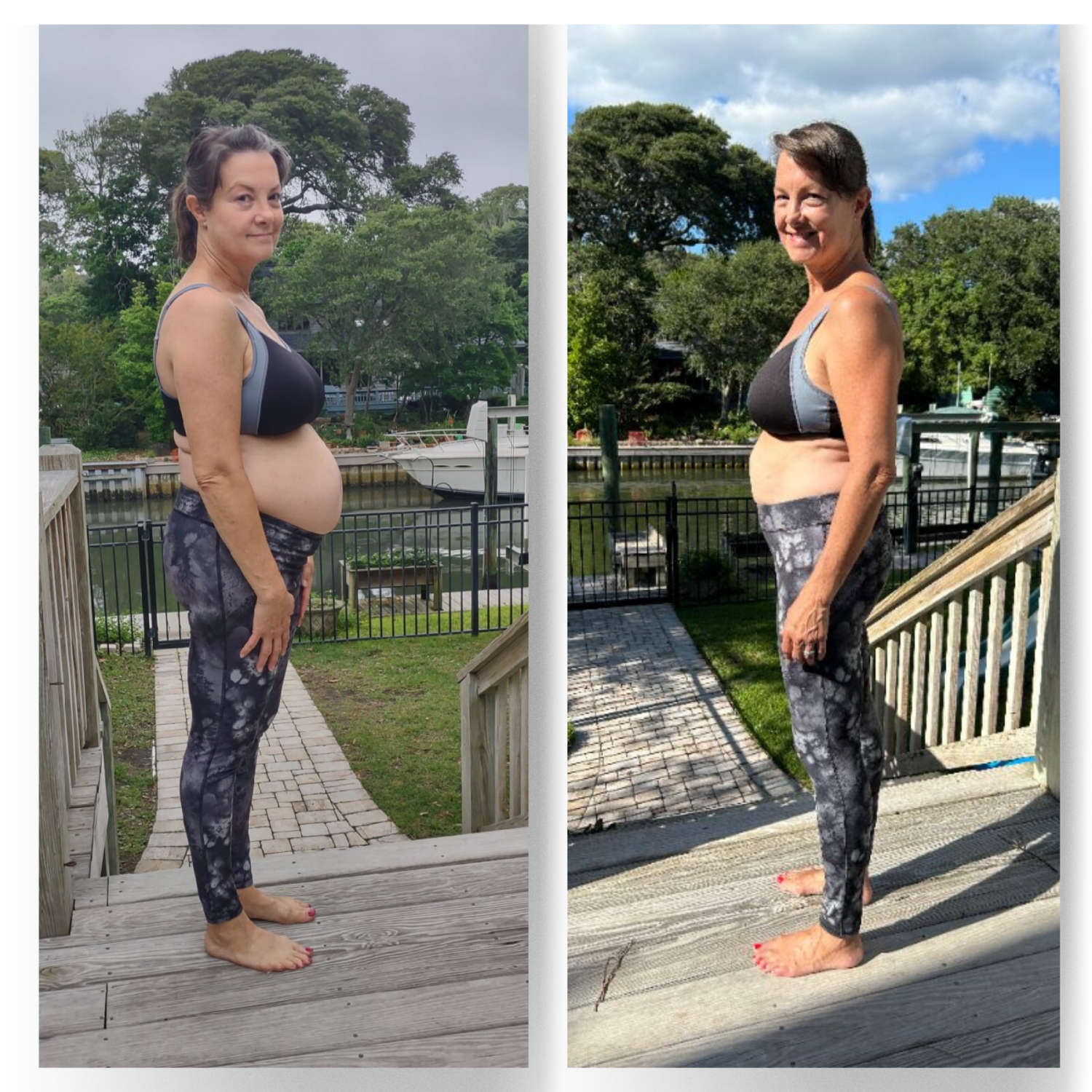 Raine Williford - Pine Knoll Shores, NC
Raine has had an awesome transformation with a change of 27 transformation lbs. and a shapeshift of 25.4 in. "I have far more energy now, which is amazing! I have a more positive attitude now and I can get stuff done, without dragging myself to do it."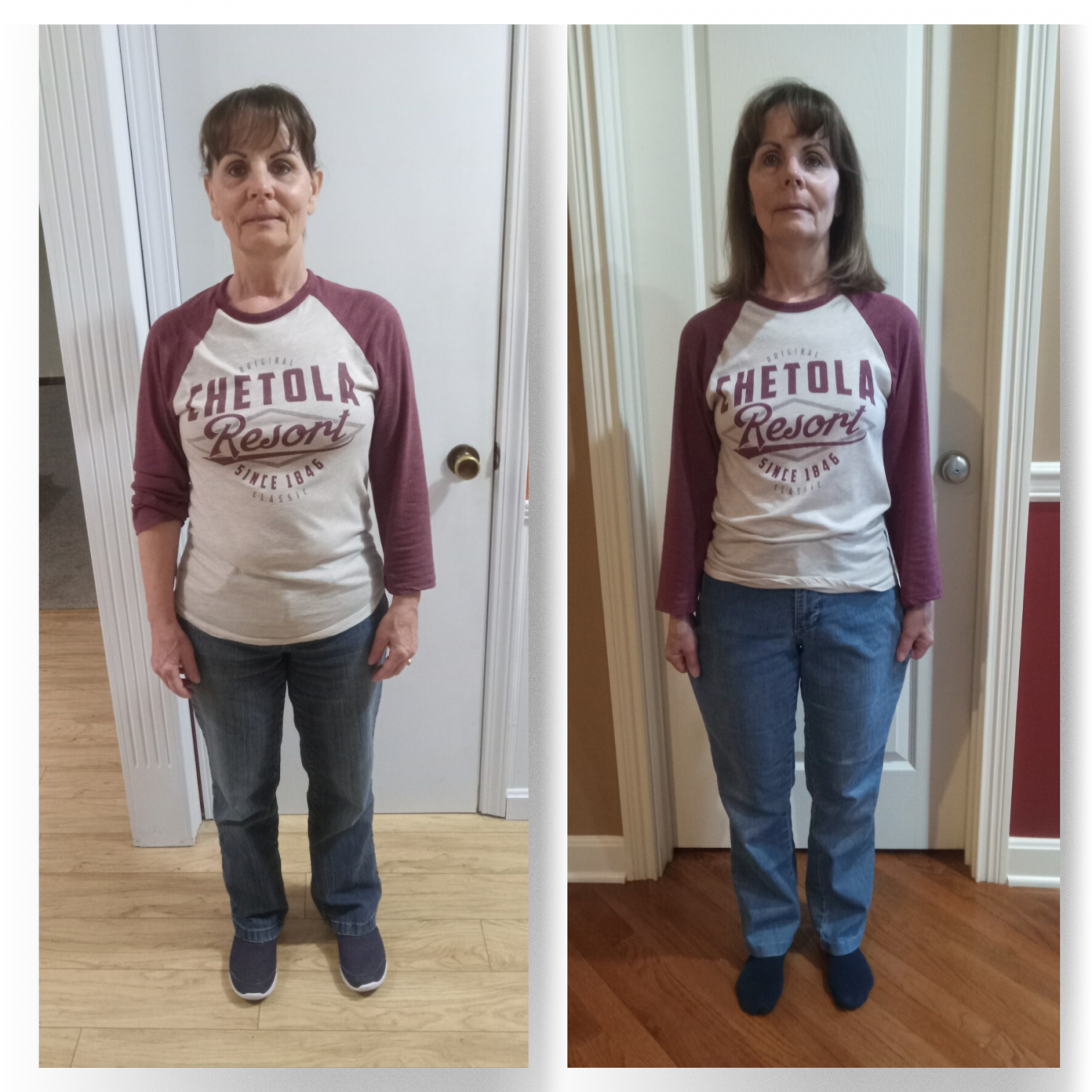 Jane Elzy - Floyds Knobs, IN
Jane has had a wonderful transformation with a change of 19 transformation lbs. and a shapeshift of 16 in. "I'm excited to get into my former wardrobe again"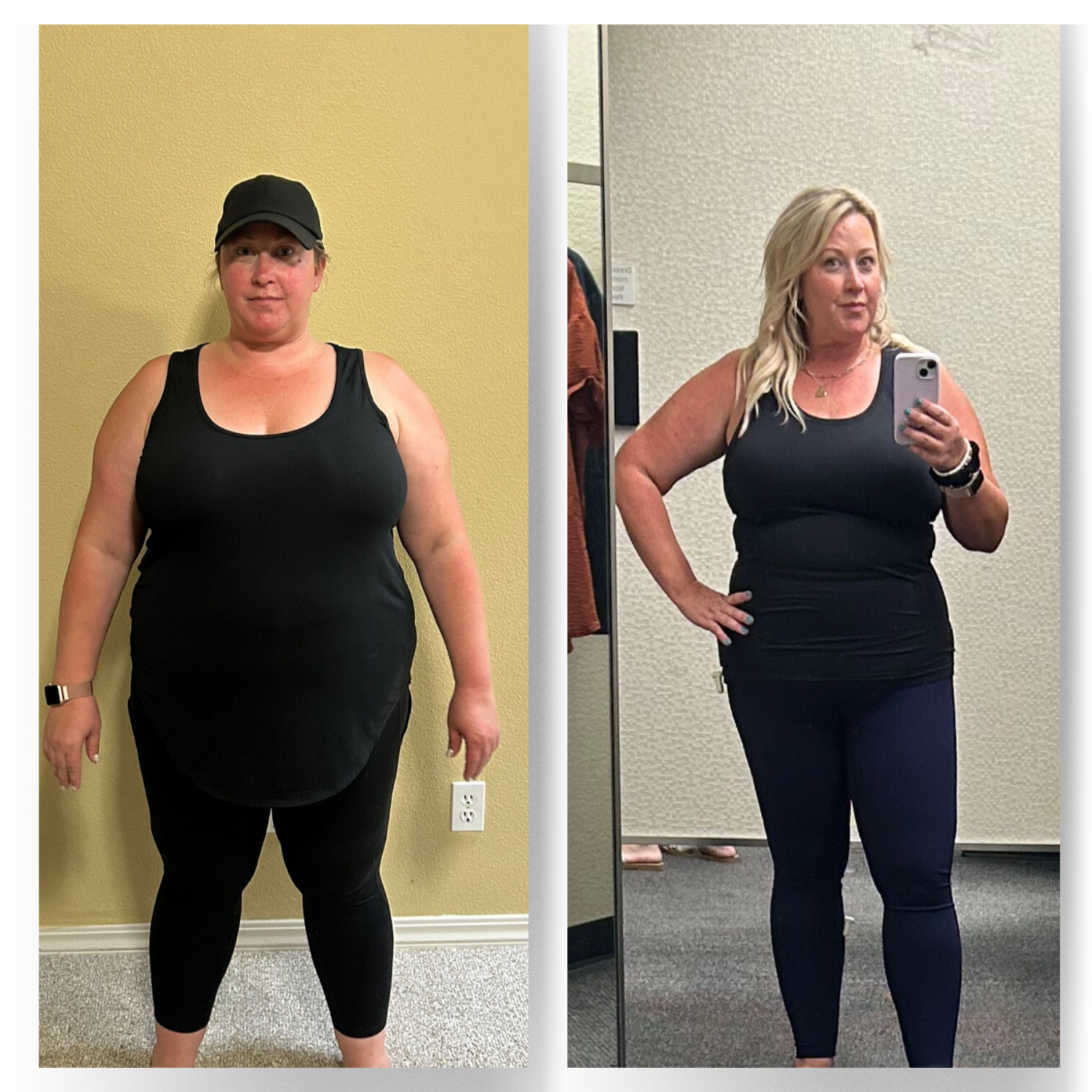 Julie McGee - Redding, CA
Julie has had an amazing transformation with a change of 68.6 lbs. and a shapeshift of 31.7 in. I am excited that I am seeing my body respond. My body hasn't responded to all of the other things I have done. Especially in how I feel.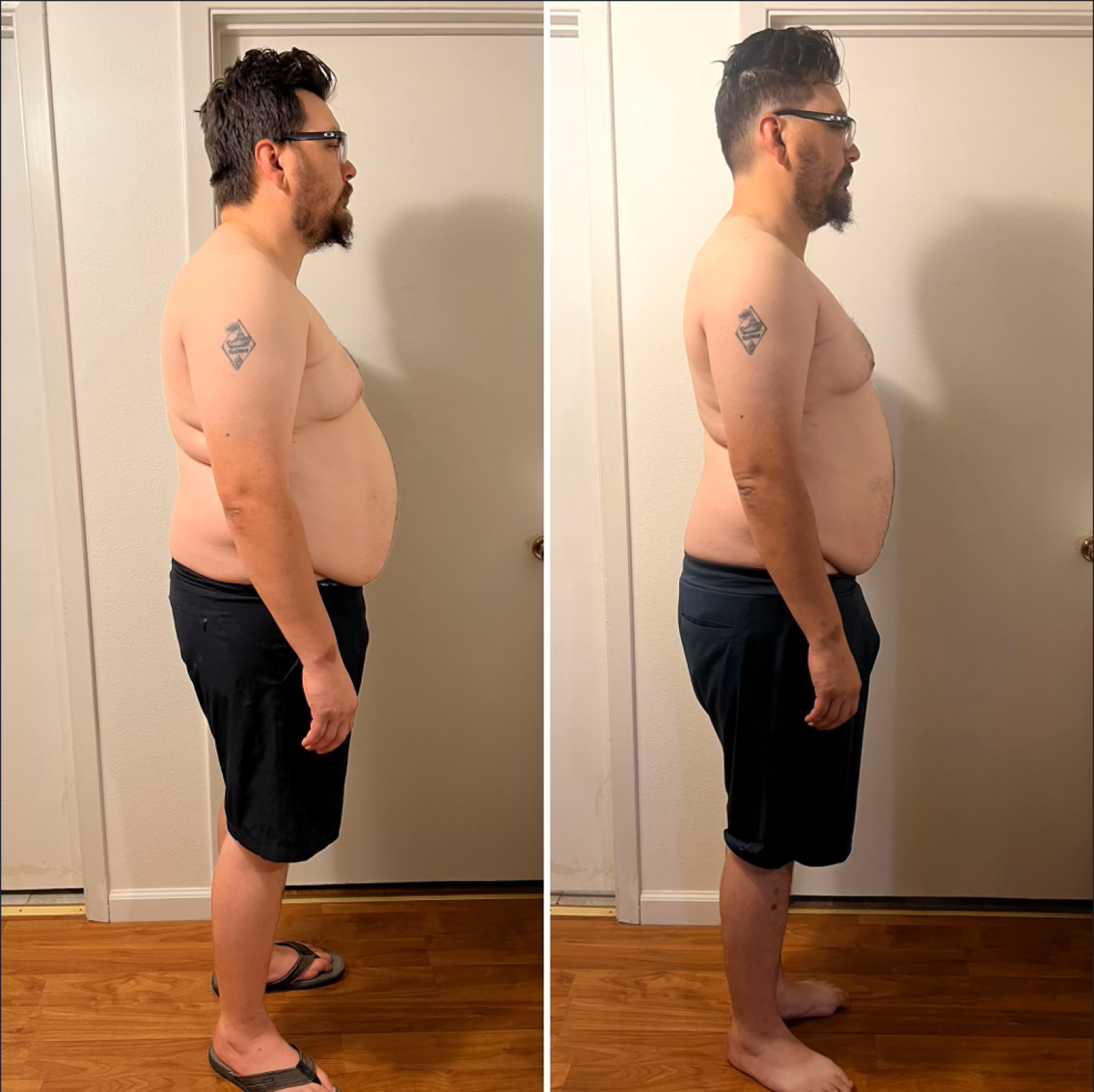 Daniel Hidalgo - Anderson, CA
"I'm excited about fitting in clothes, and now into XL clothes instead of 2XL.I am excited about portion control. I know how to get to a good place now with my health. I am free from crash diets. I can still be me, just a me with discipline. There's a hope that's been restored with fitness."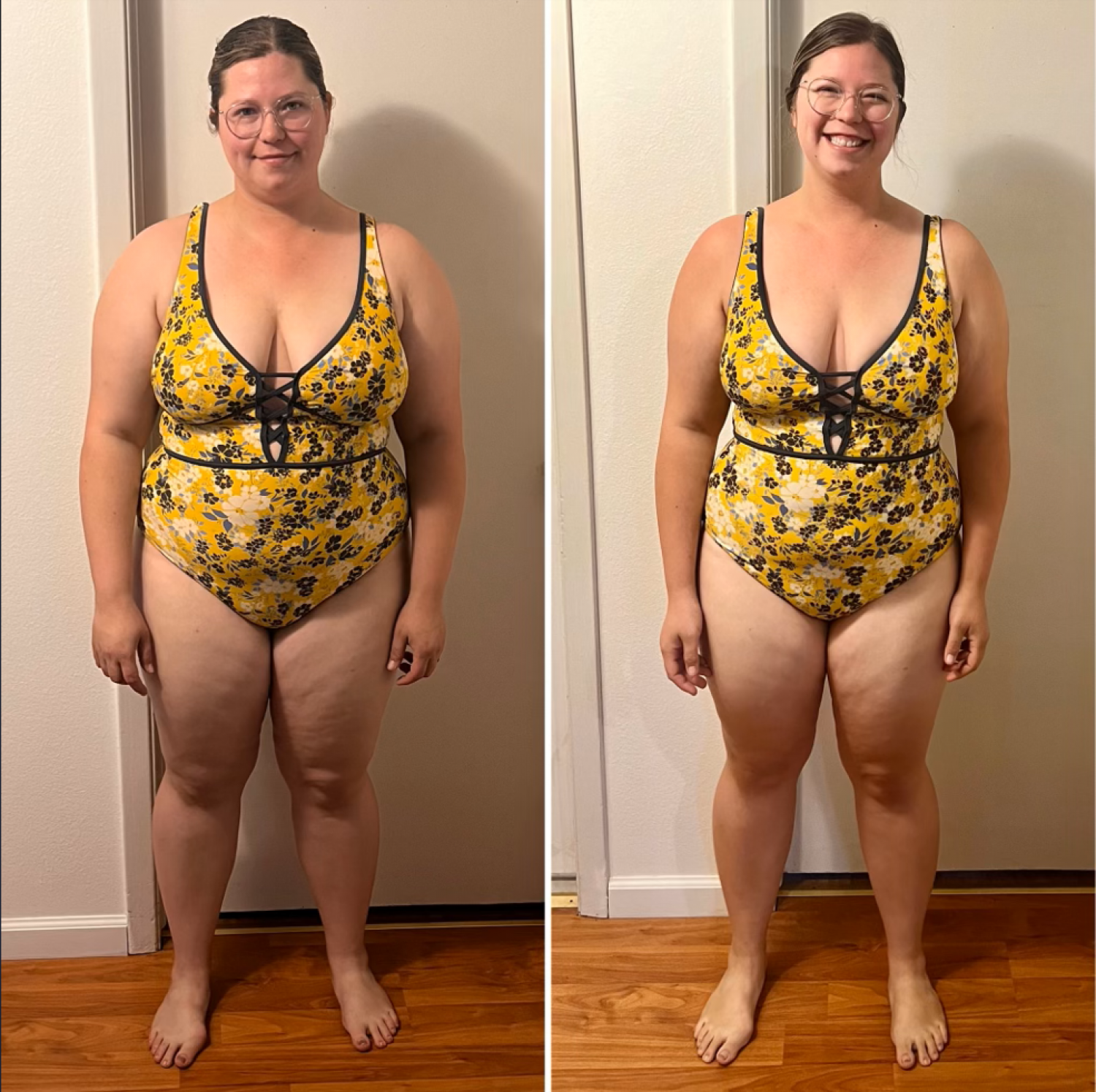 Sarah Crosby - Anderson, CA
"I'm no longer emotionally eating. I lost a ton of inches, and now I have to get NEW clothes. It's easier to move around. I haven't had chest pain since the start of the program."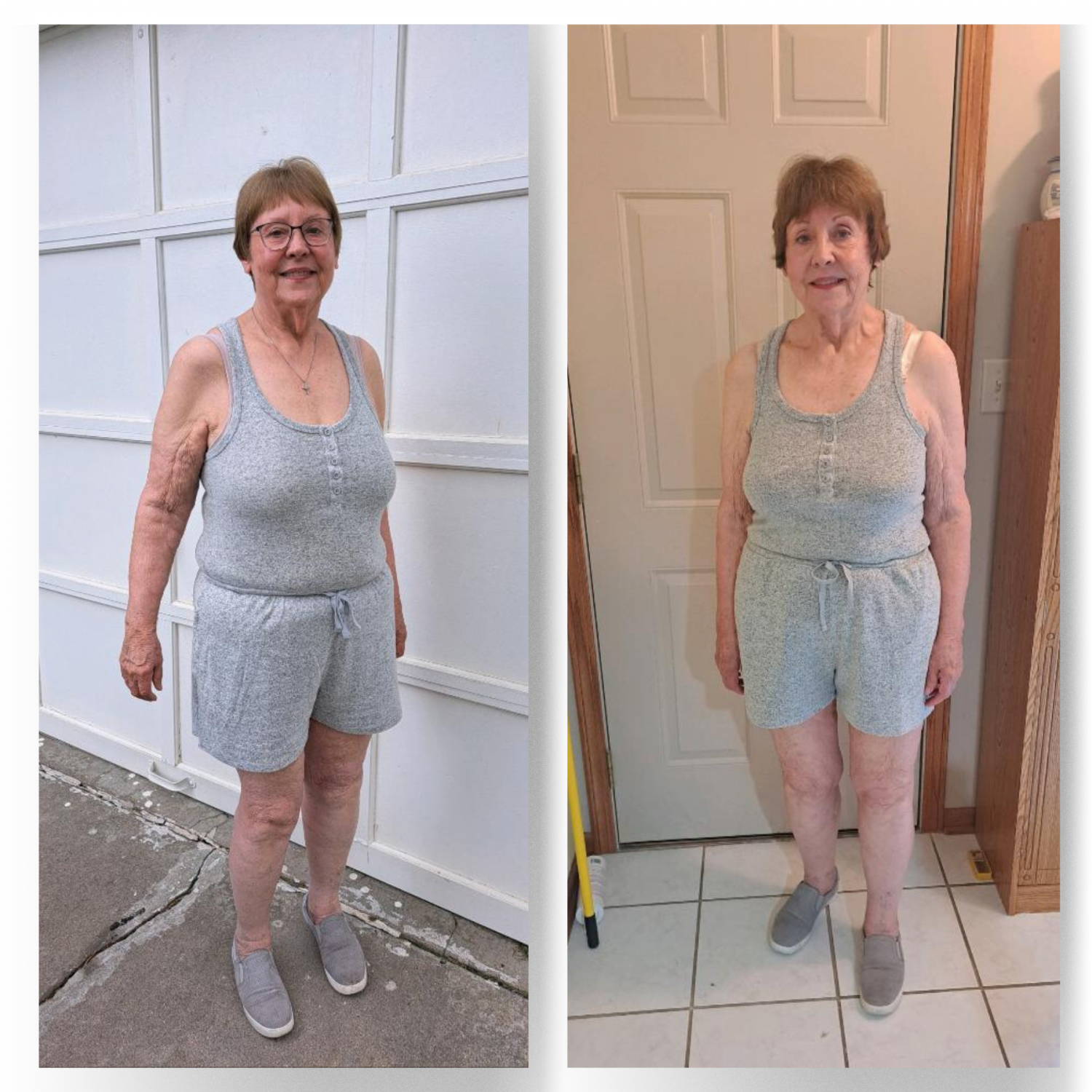 Lyn has had an amazing transformation with a change of 29 transformation lbs. and a 16 in. shapeshift. "I'm pleased at my weight loss and I'm beginning to see less sagging under my arms and my legs have less cellulose."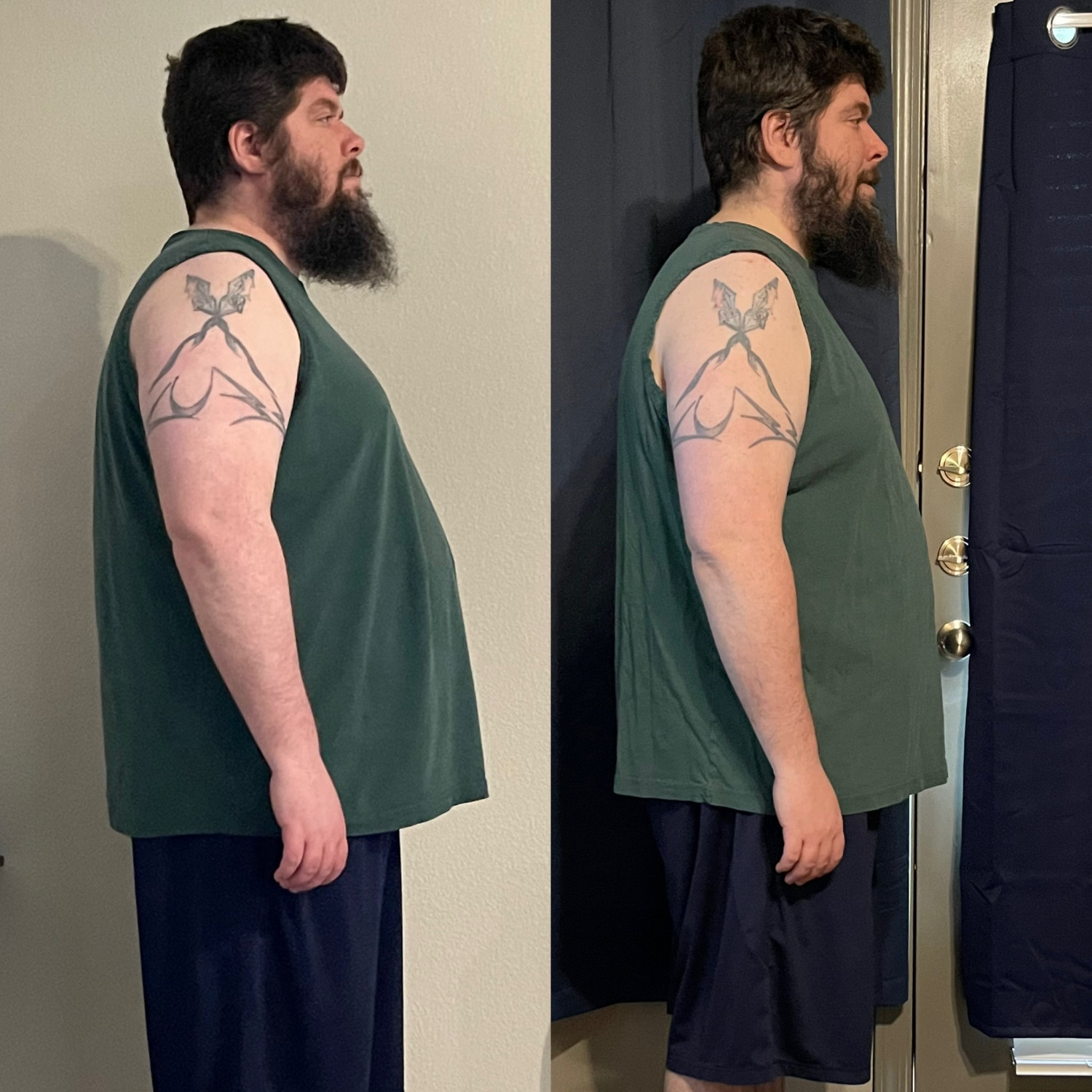 Lance Curb - Granbury, TX
Lance has had an amazing transformation with a change of 51.1 transformation lbs. and a 24.4 in. shapeshift. He is excited about the weight loss, his headaches, and joint pain improving.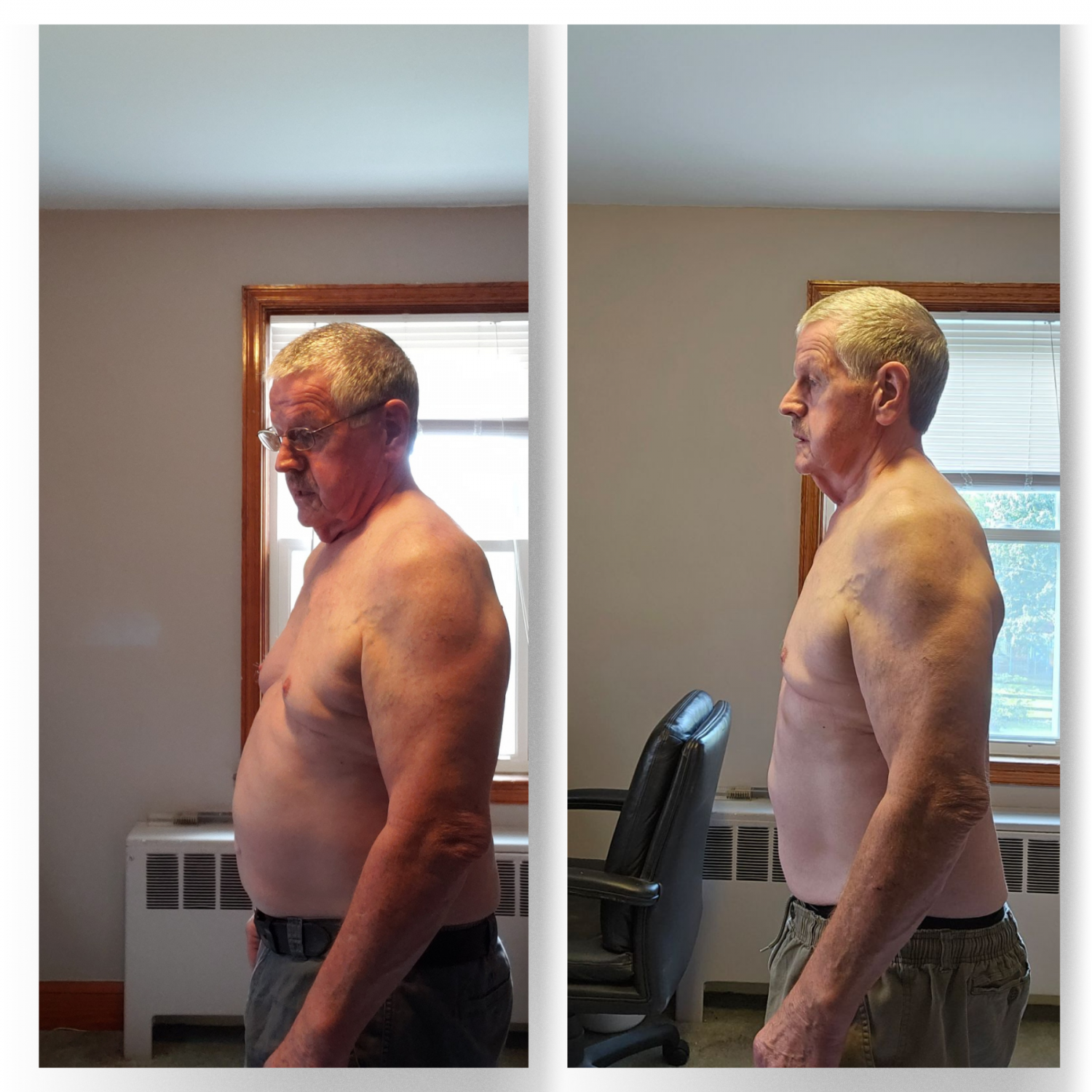 Kenneth Rexroad - Baltimore MD
Kenneth had an amazing transformation of 29.2 lbs. and a shapeshift of 12 in. He feels better and knows that this is just the beginning.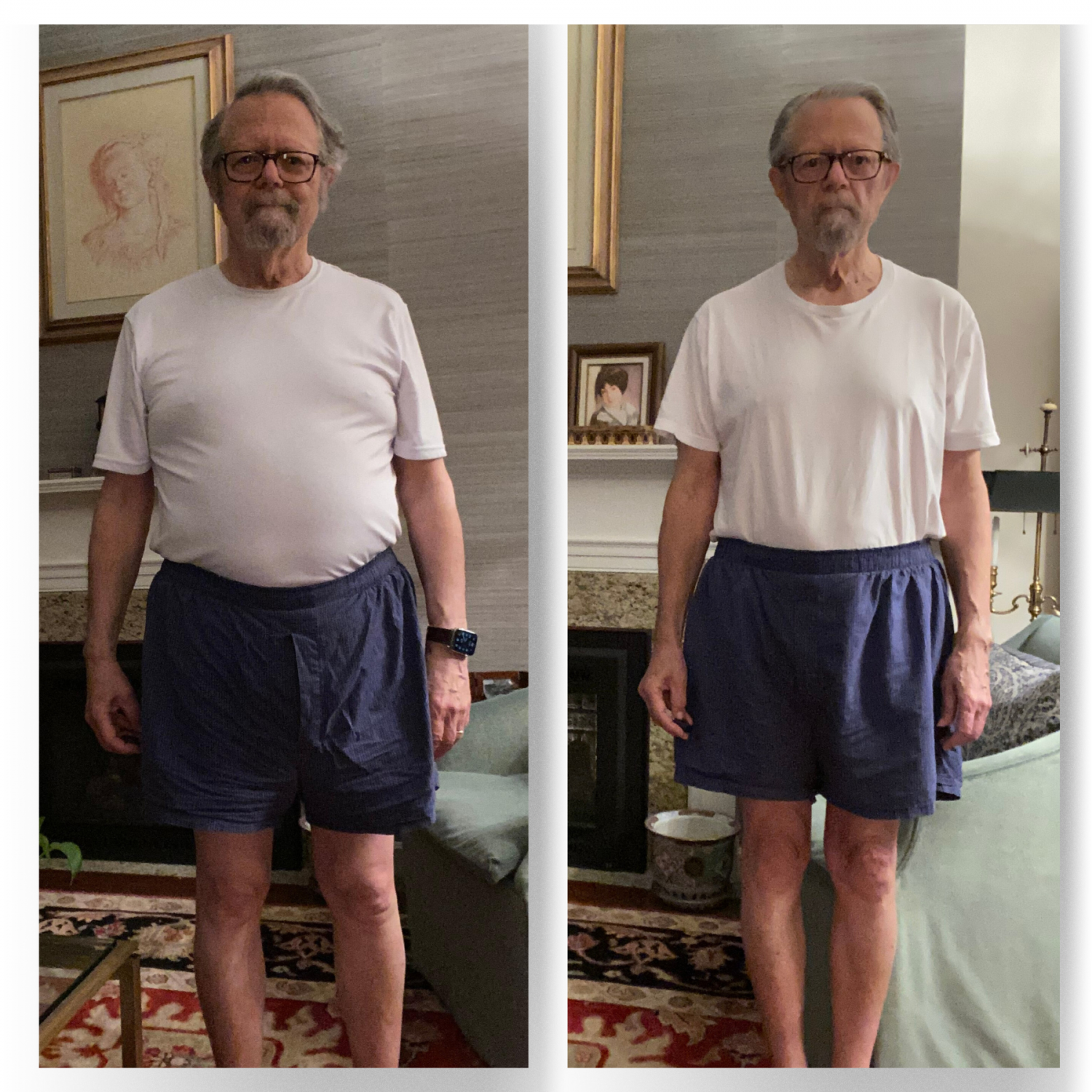 Stephen Andress - Bedford, MA
"I have no remaining symptoms of the arthritic pain I was experiencing in shoulders, hands, hips and knees. I have ceased taking any diabetes medication. I have reduced my statin prescription to about half. Vertigo gone. Heart palpitations have ceased and tachycardia is all but completely resolved"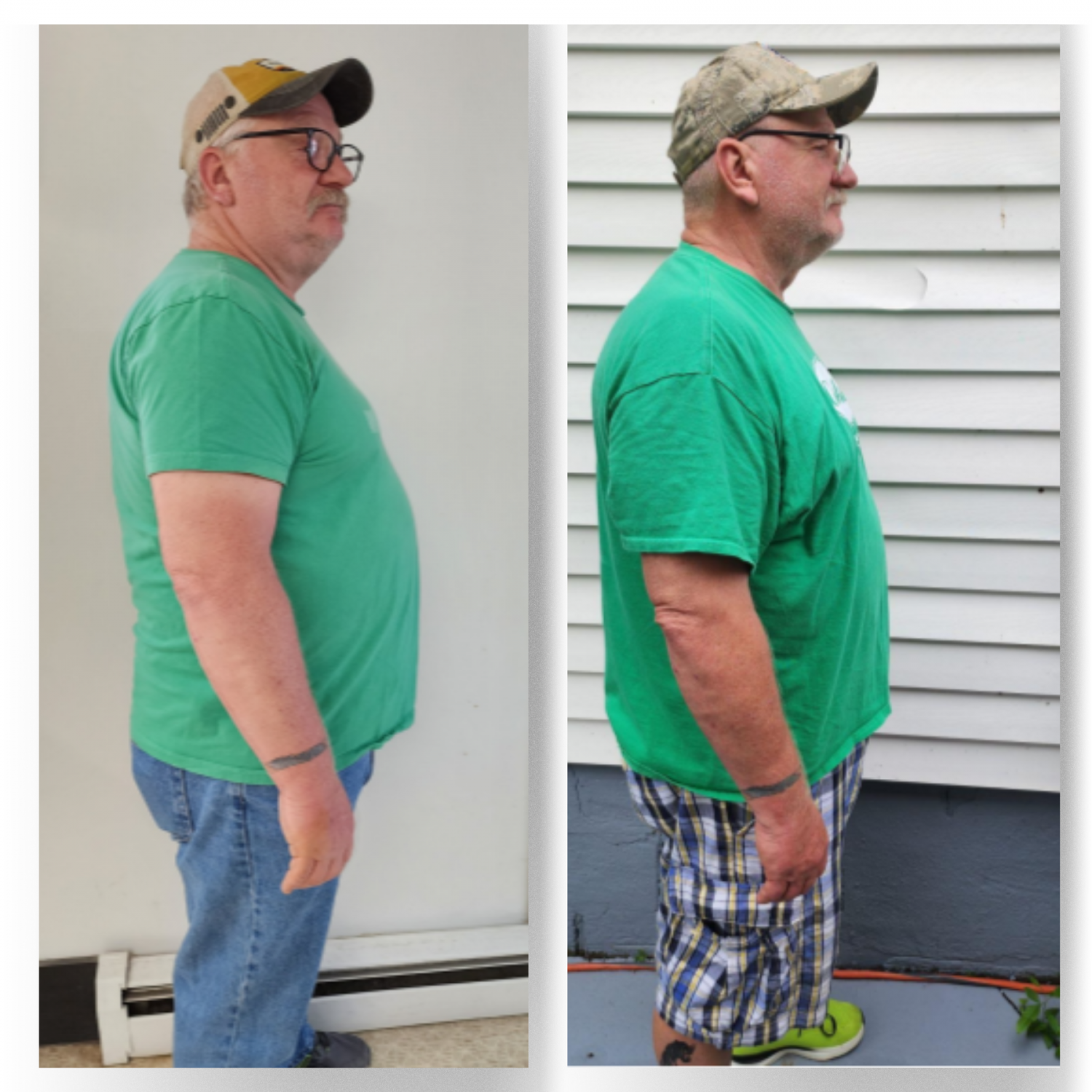 Bruce Gonyea - Massena, NY
Bruce has had an amazing transformation with a change of 59 transformation lbs. and a shapeshift of 16 in.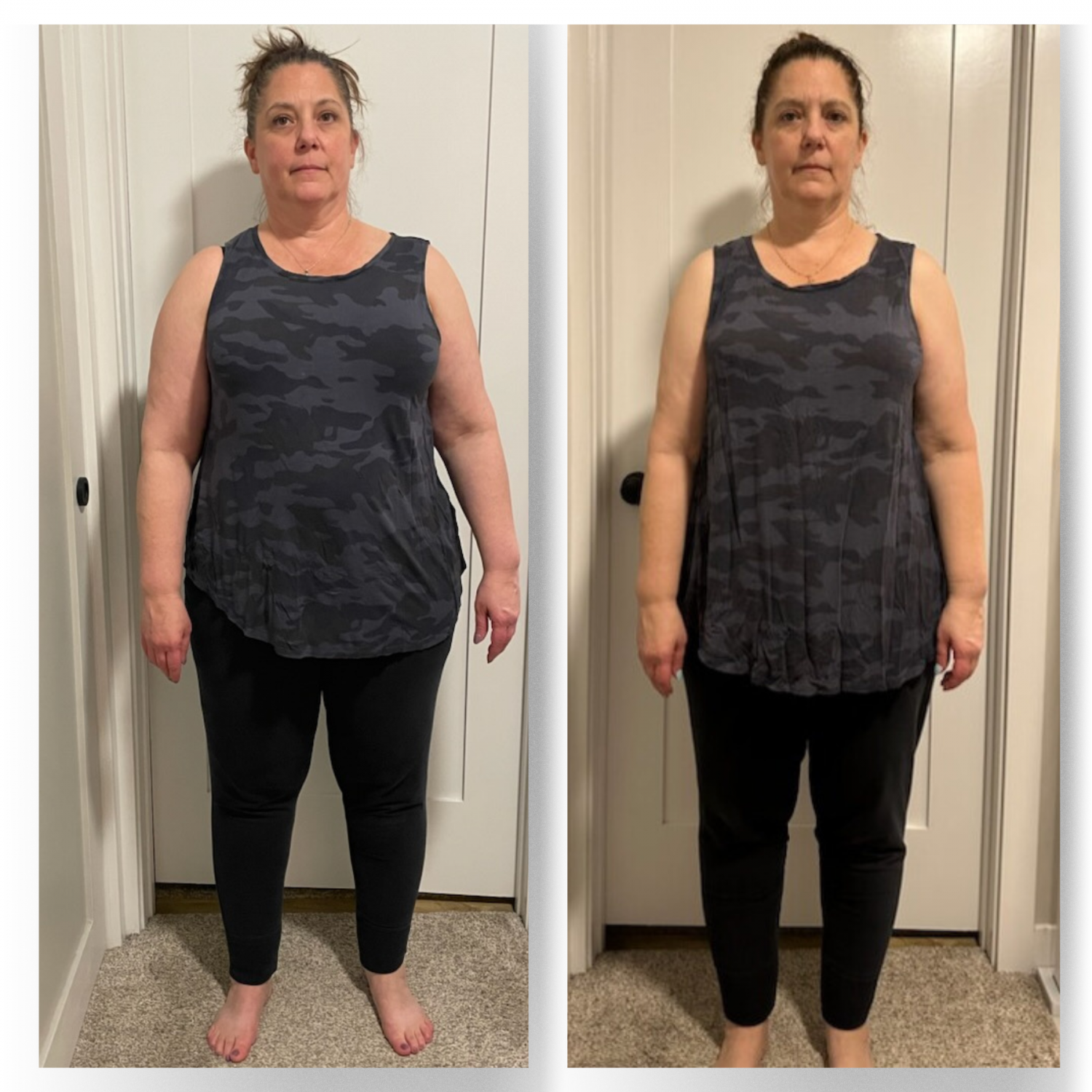 Kristine Muscara - Huntington Beach, CA
Kristine had an incredible transformation with a change of 47 transformation lbs. and a shapeshift of 31 in. "I am down 3 clothing sizes and feel much better overall."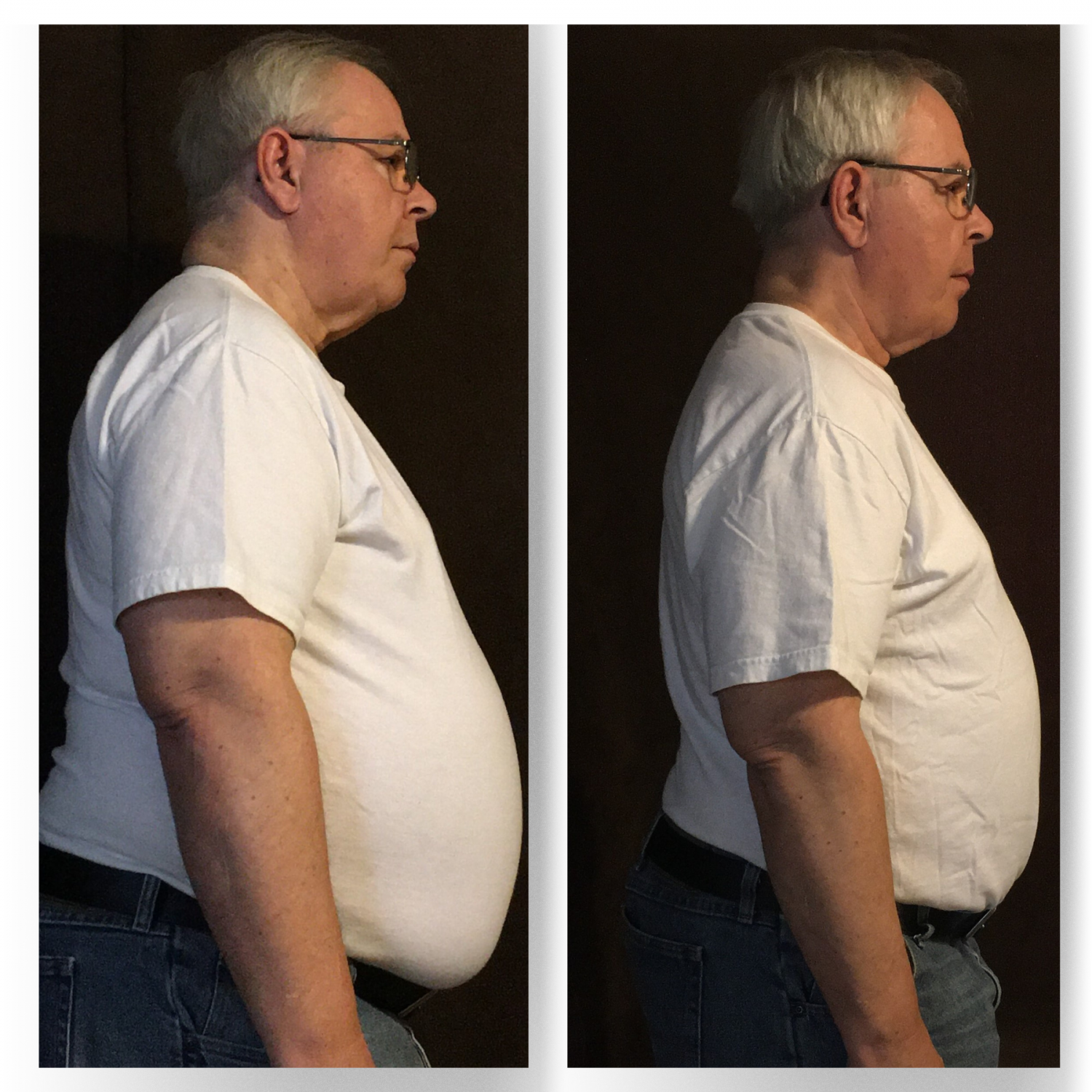 Doug Johnson - Elbert, CO
Doug has had an amazing transformation of 60 lbs. and a shapeshift of 14 in. He learned about how to change his living habits to have a healthier outlook. He also listened intently to John and Chelsea and knows that even though he has learned a new healthier way of living it's ok to relax.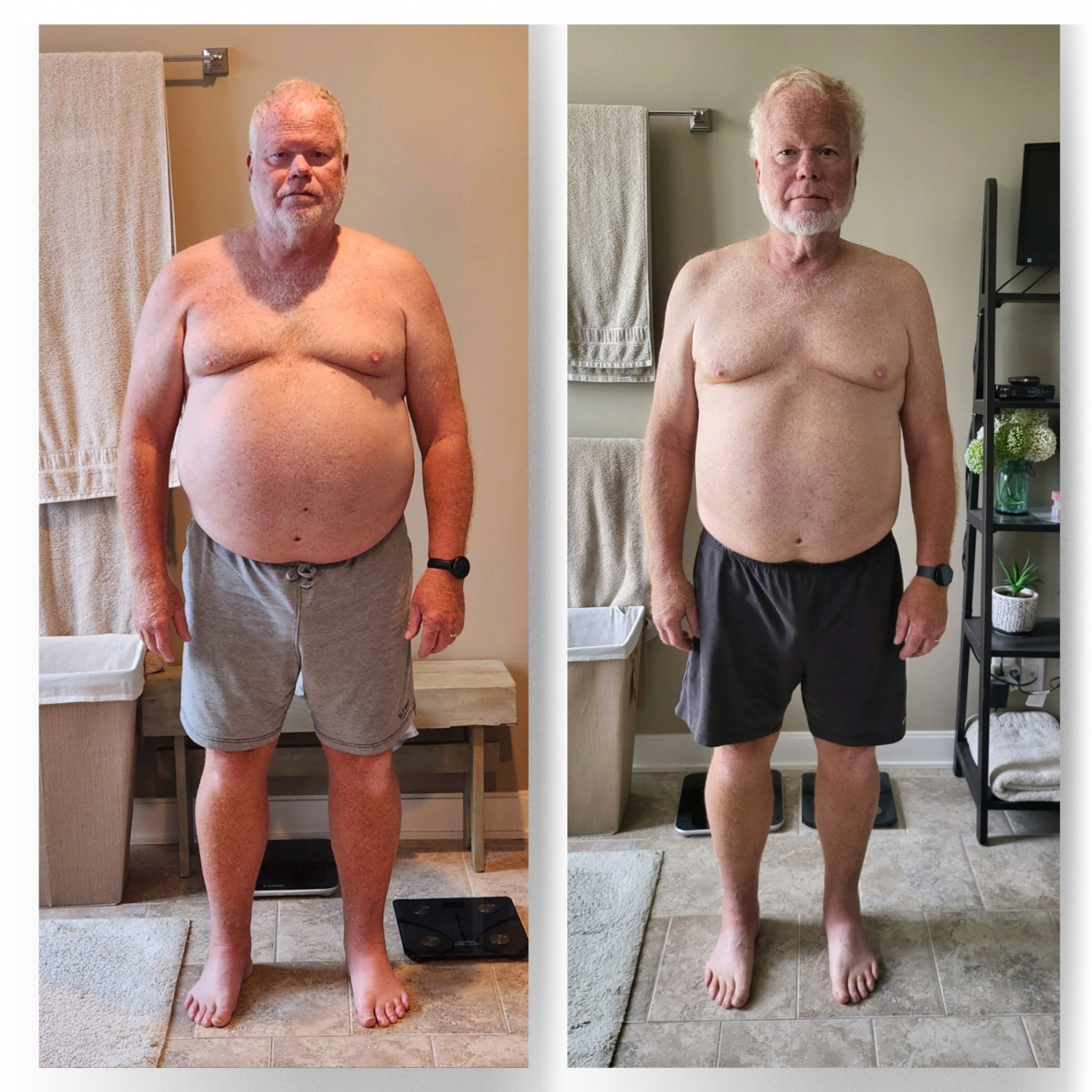 Jack Beukema - Hudsonville, MI
Jack had an incredible transformation with a change of 67 transformation lbs. and a shapeshift of 21 in. "I can lose weight and have a sensible diet that is able to be long term. Getting back into my clothes that were too tight to wear. Developing a cheerful outlook about myself can also help in my personal health."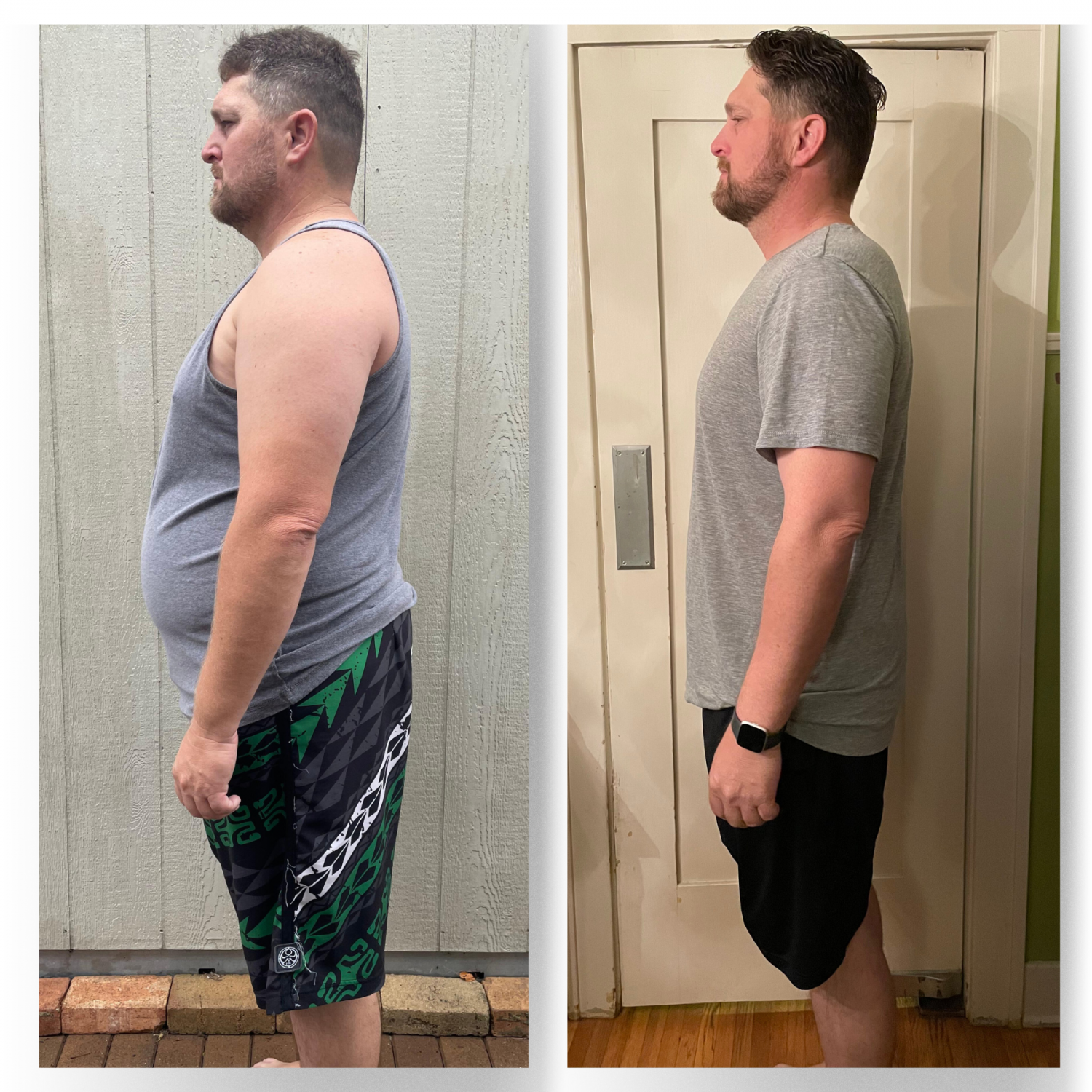 Scott has had an incredible transformation with a change of 83.8 lbs. and 47.6 in. shapeshift. He is most excited about having learned this valuable information and being able to continue. All of his ailments have improved!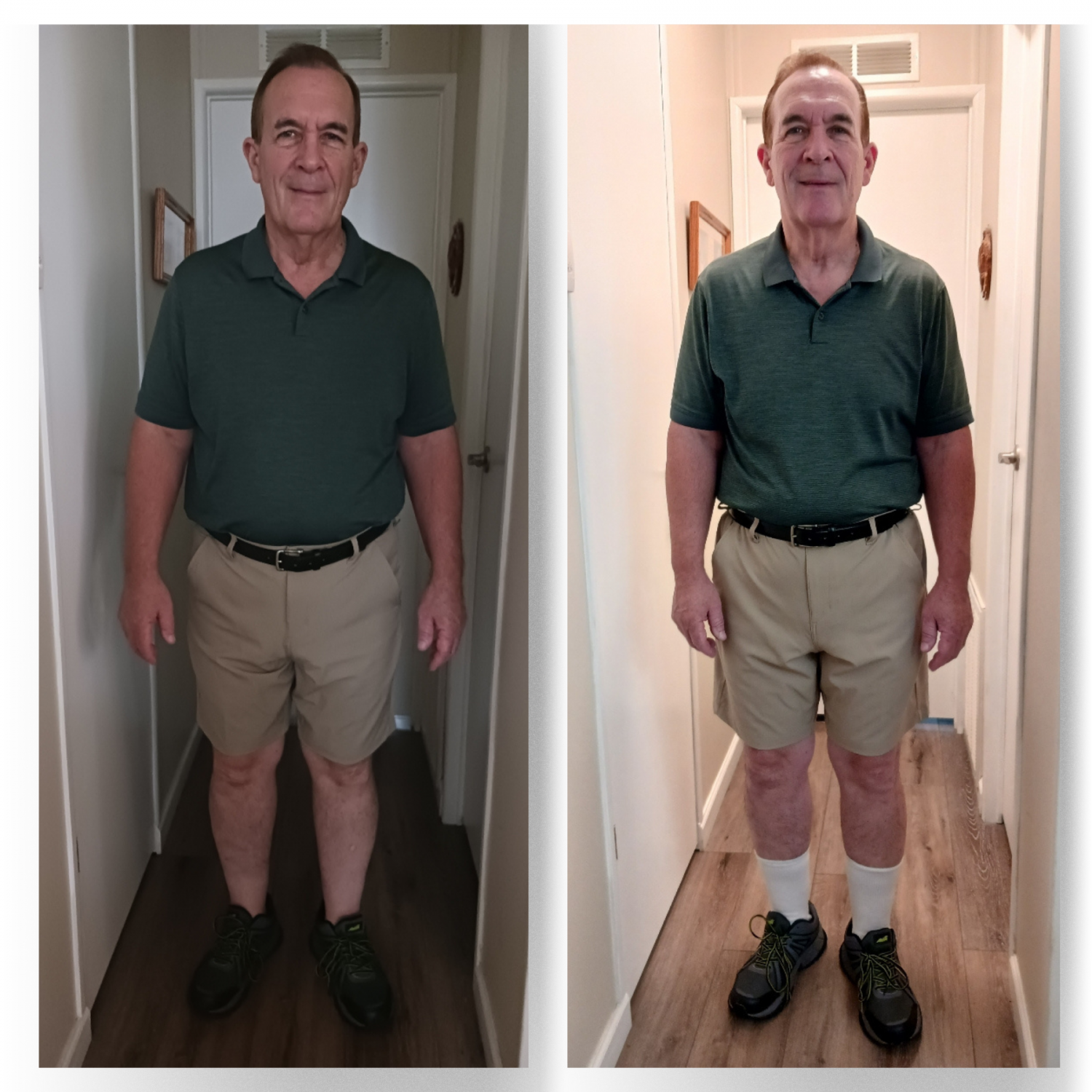 Ray Kelly - Port Orange, FL
"I just finished my 88 day protocol and I am very pleased with the results of the program. I feel great and my energy level is really high now compared to when I first started the program. It also feels great to know that I am doing the right thinks when it comes to my health and fitness and that these results are sustainable."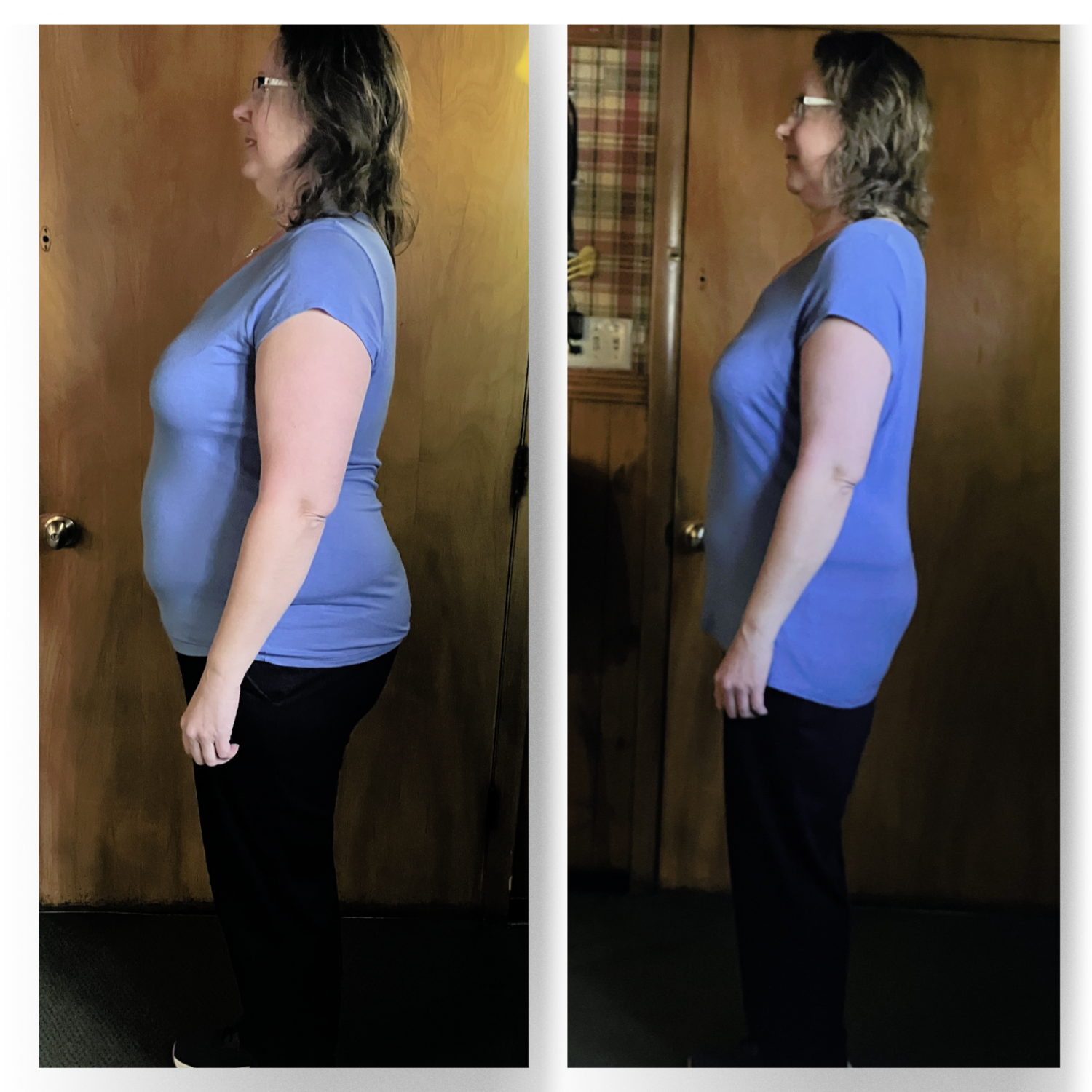 Cindy Markevitch - Sheboygan, WI
Cindy has had an incredible transformation with a change of 52.7 transformation lbs. and a 28 in. shapeshift. "So excited about this program and feel everyone needs this."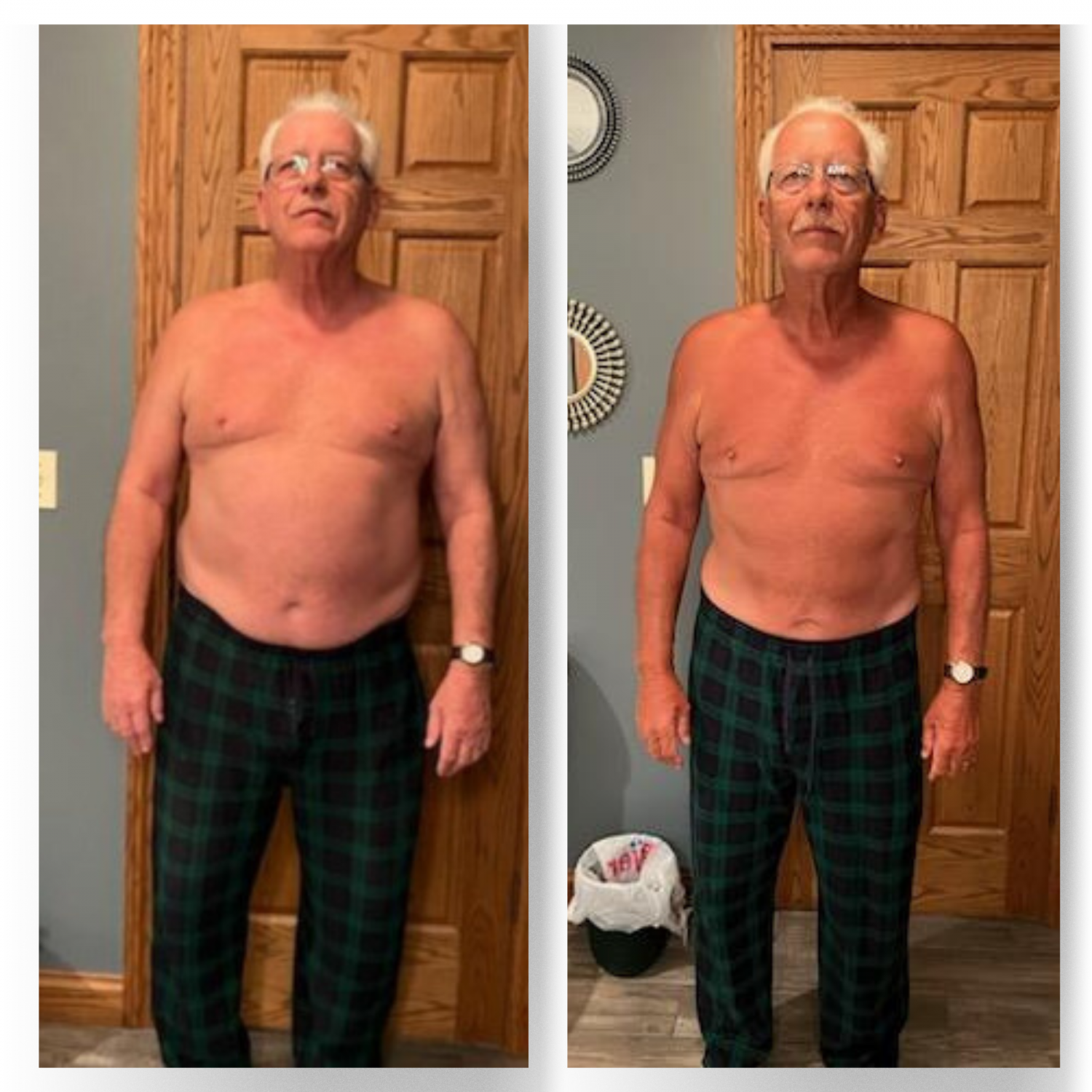 With a transformation of 52.4 lbs. and 32.5 in. Ed is excited about his weight loss and getting healthier. Ed is off his blood pressure medicine also!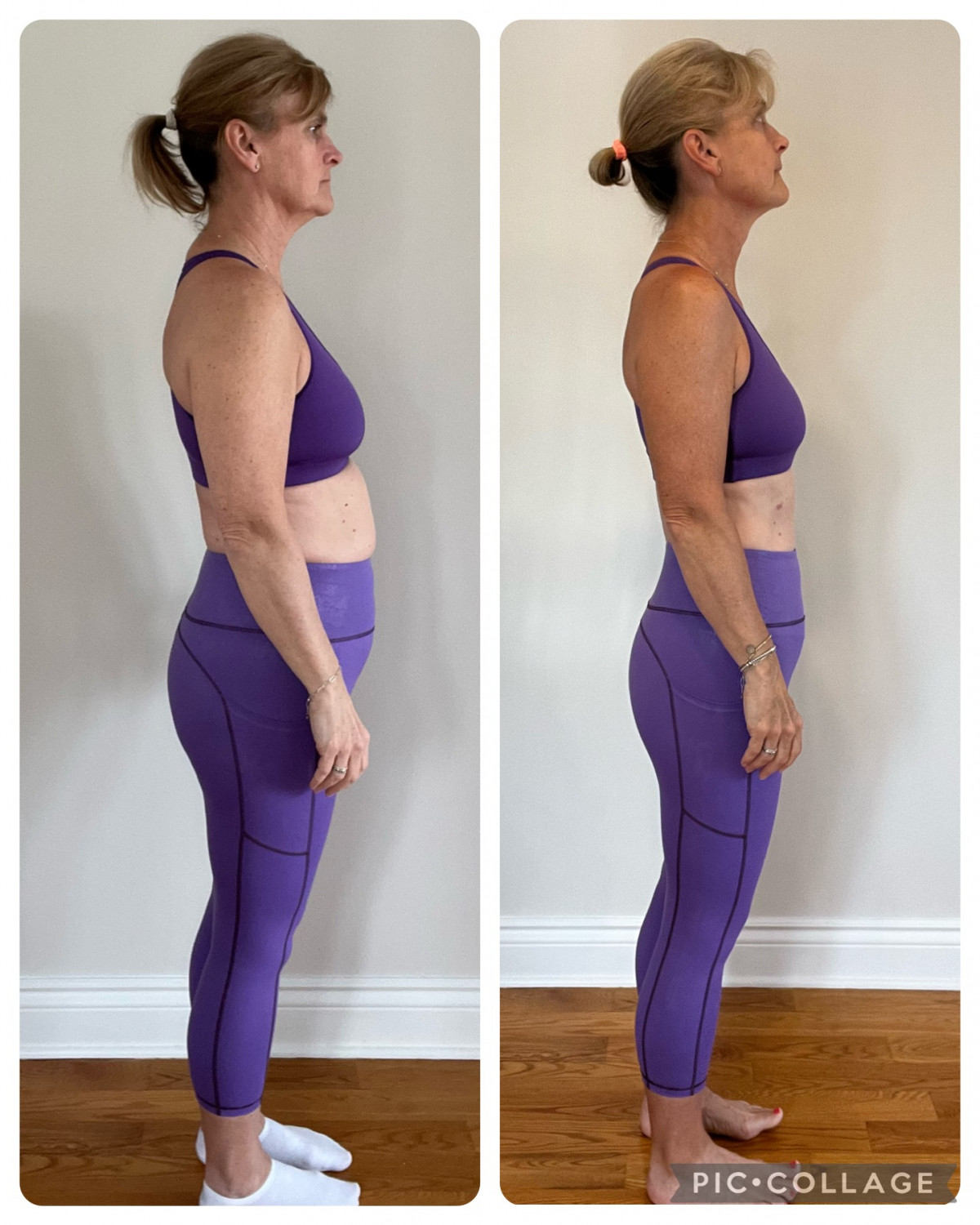 Kim Chatterson - Kirkland, Canada
"I think I am most excited about how I was able to stay commited to the program, which tells me that it wasn't that difficult! Seeing progress quickly definitely helped keep me on track since I knew it was working."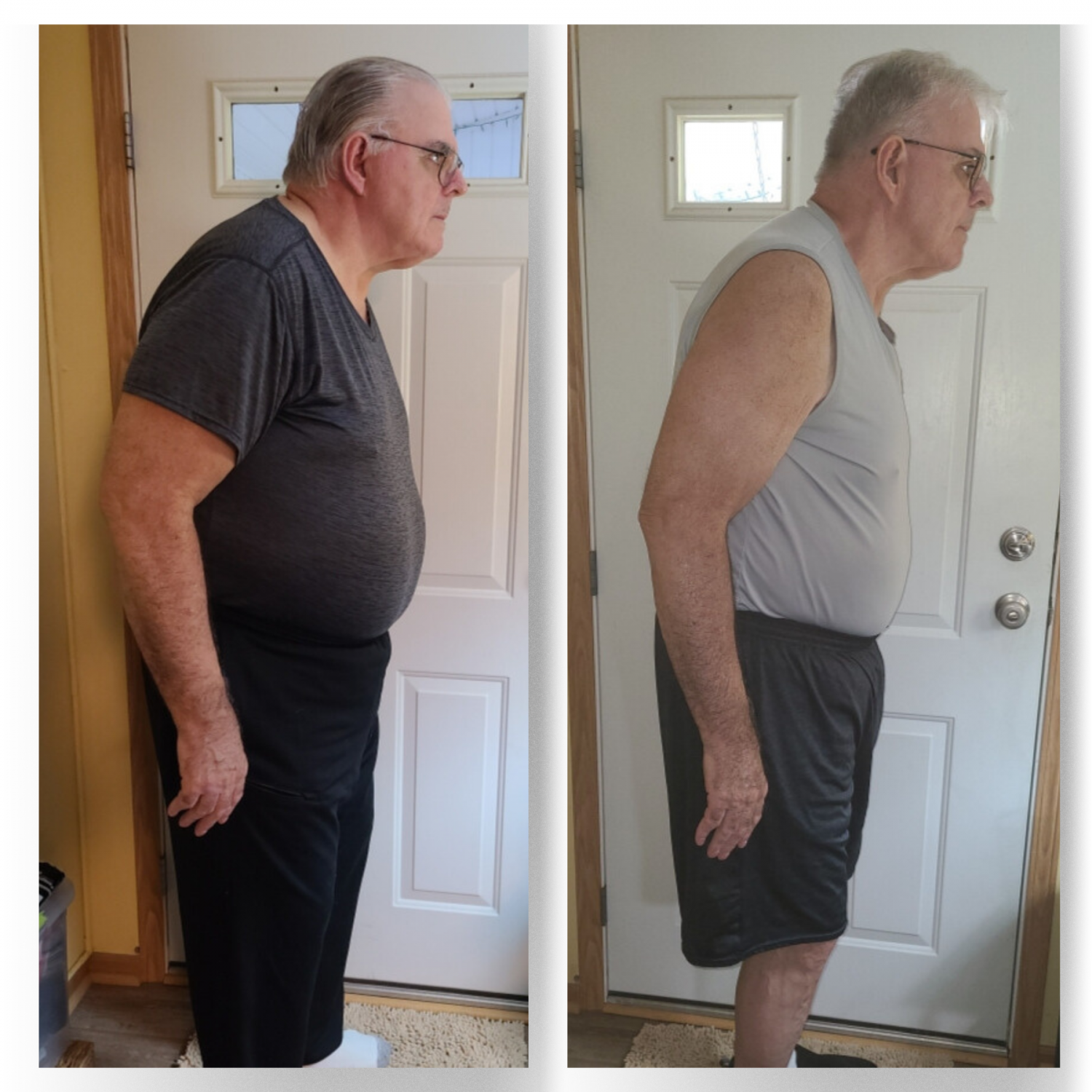 Philip Trucks - Long Neck, DE
Philip has had an amazing transformation with a change of 73 transformation lbs. and a shapeshift of 36.5 in. He is off all of his blood pressure medicine and almost all of his diabetes medications.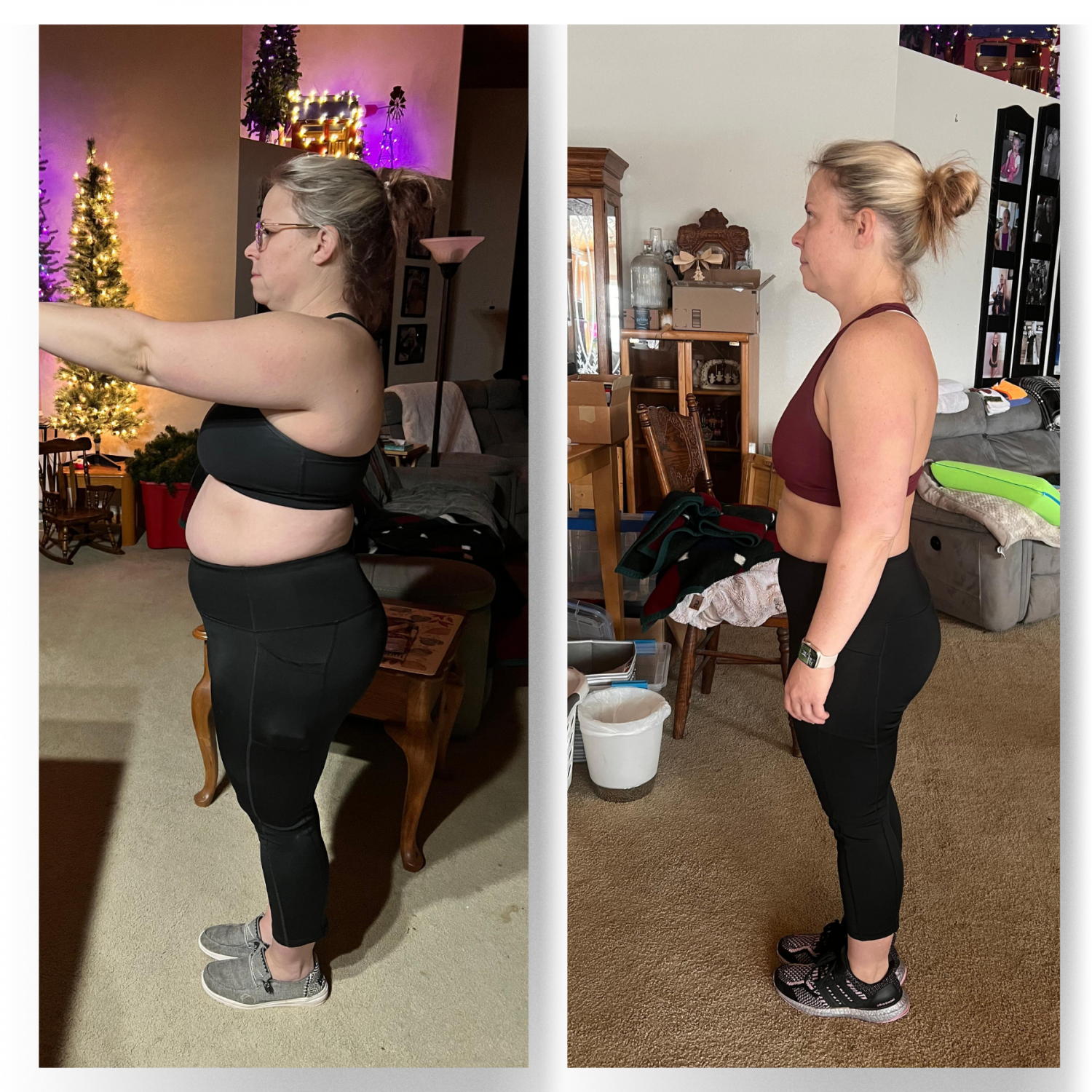 Monica Miner - Anamosa, IA
Monica is most excited about losing weight and being more energetic! She is feeling even more positive with a transformation of 38 lbs. and a shapeshift of 43 in.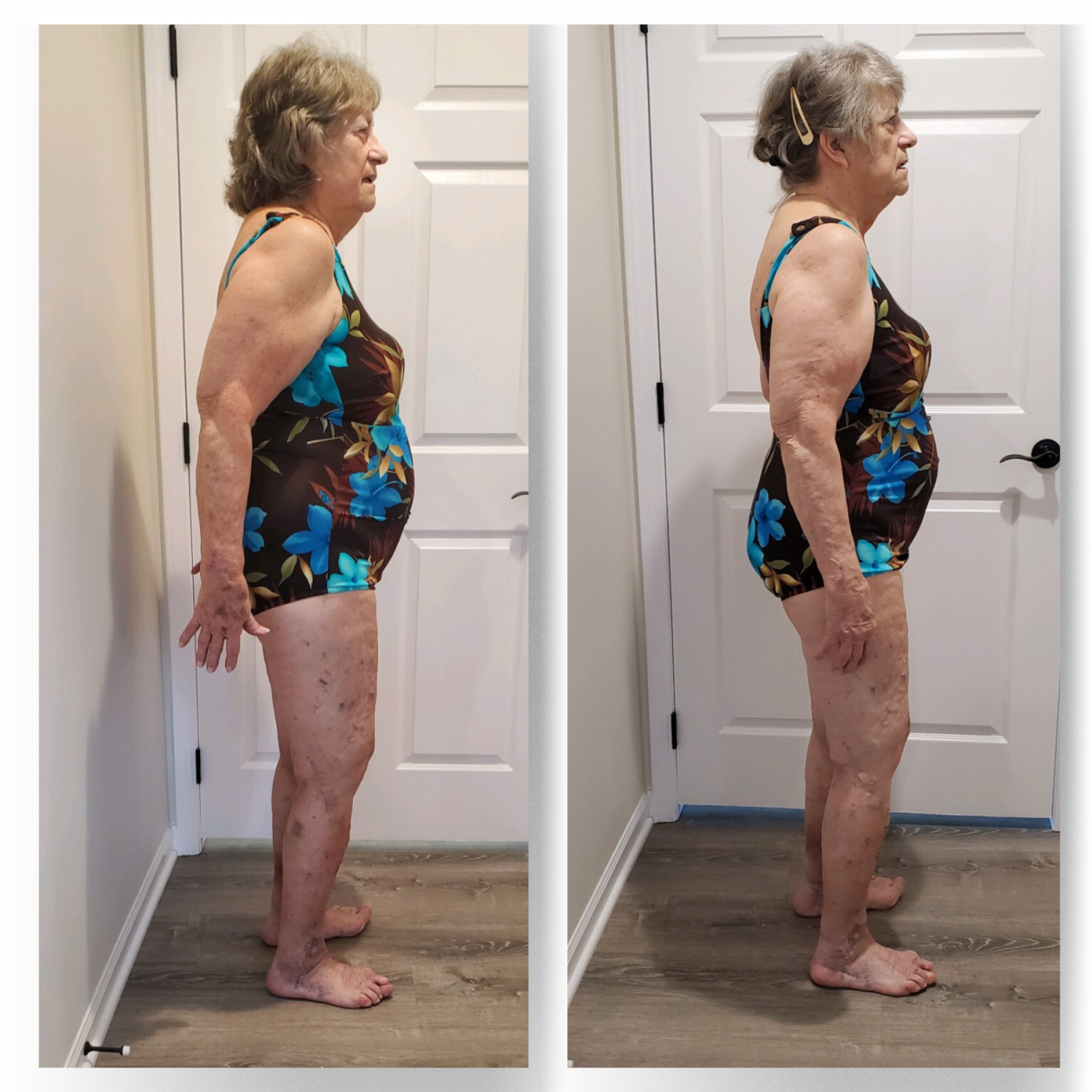 Alice had an amazing transformation of 25.8 lbs. and a shapeshift of 63.4 in.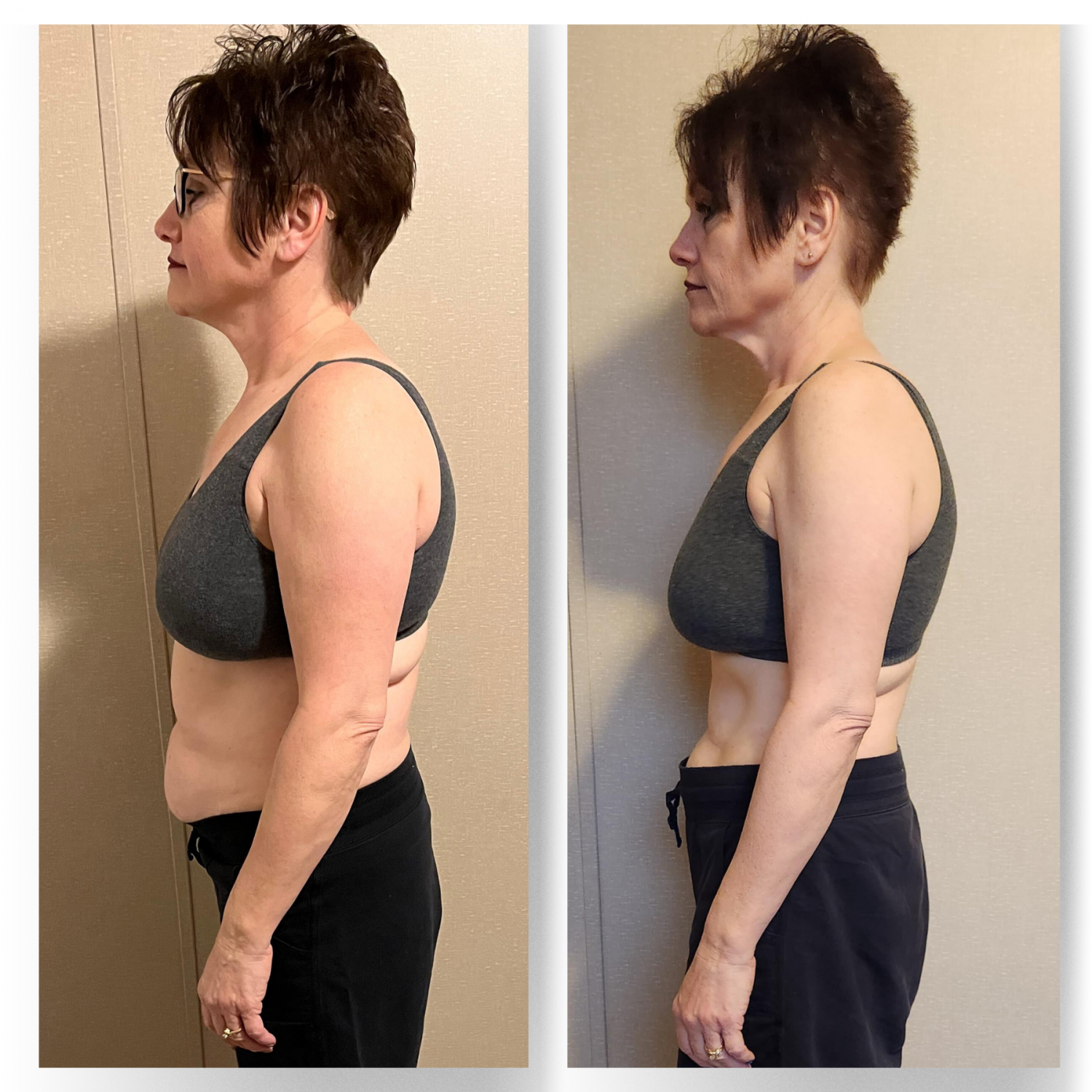 Gayle had an amazing transformation of 25 lbs. and a shapeshift of 27 in.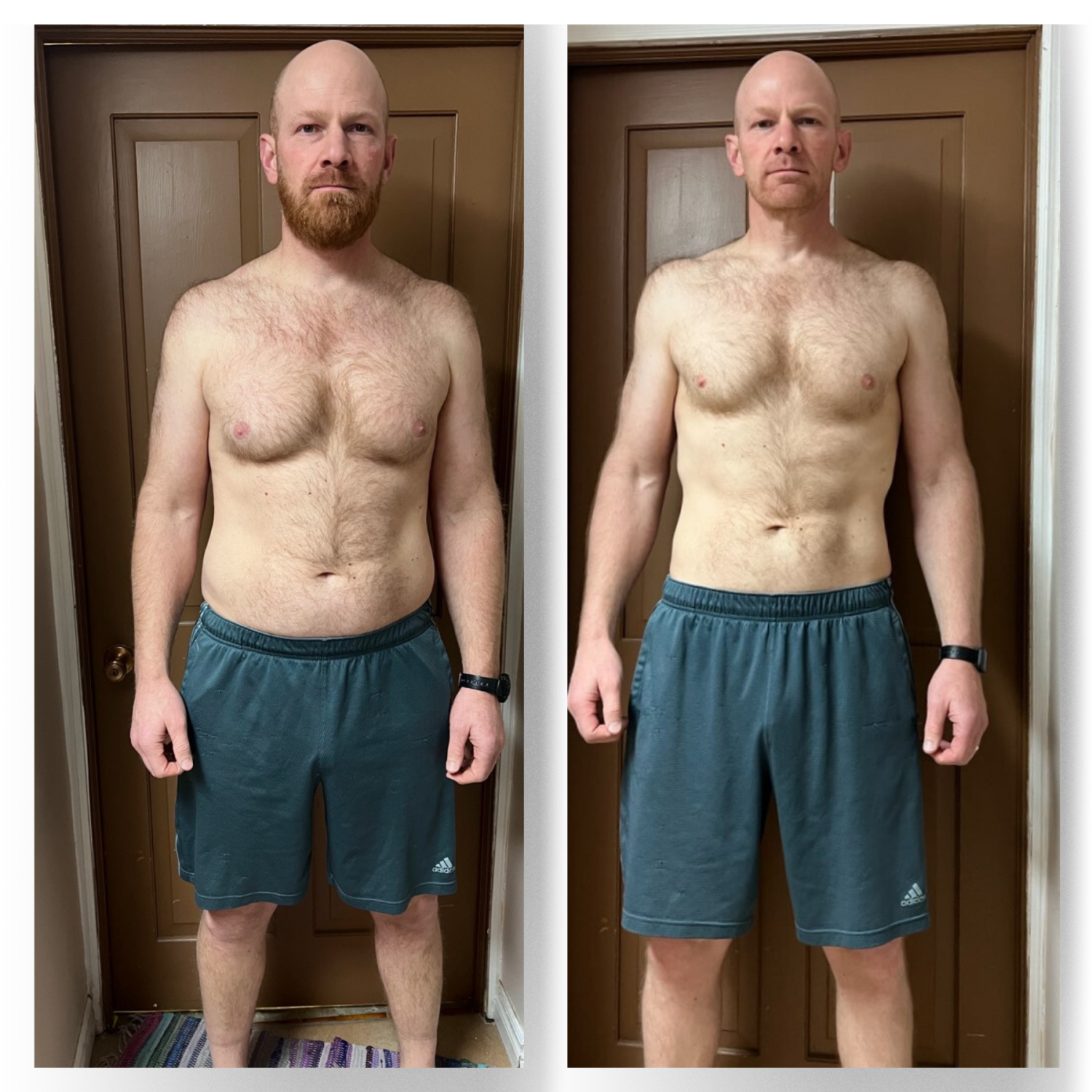 Mike Gockley - LaSalle, Canada
"I am excited by how much fat I've lost and how much better I feel when I'm exercising at the lower weight without the fat getting in the way."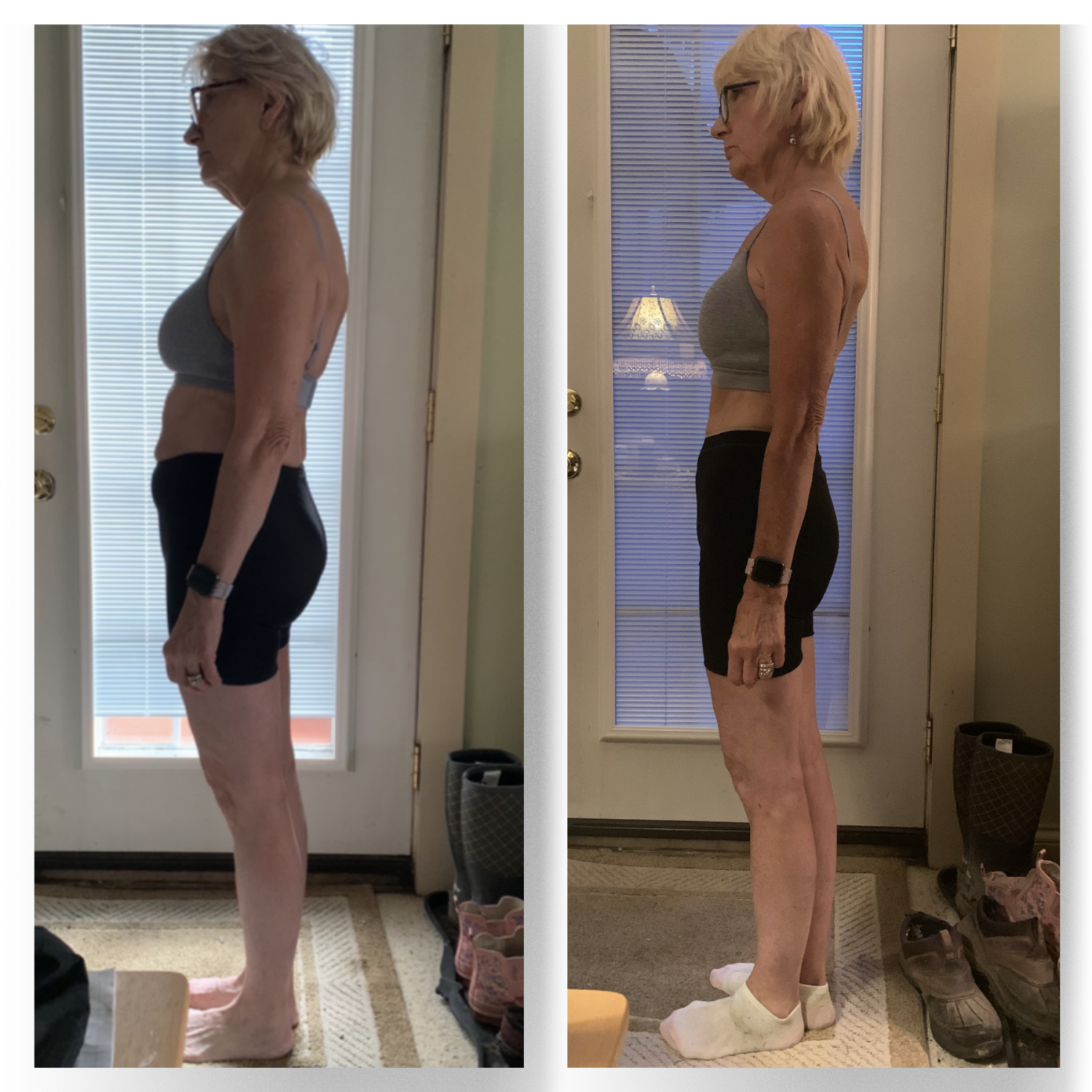 Vera Madak - Columbia Station, OH
"The way I feel, clothes are all baggy. I get excited when people say i'm too skinny. I love feeling thin"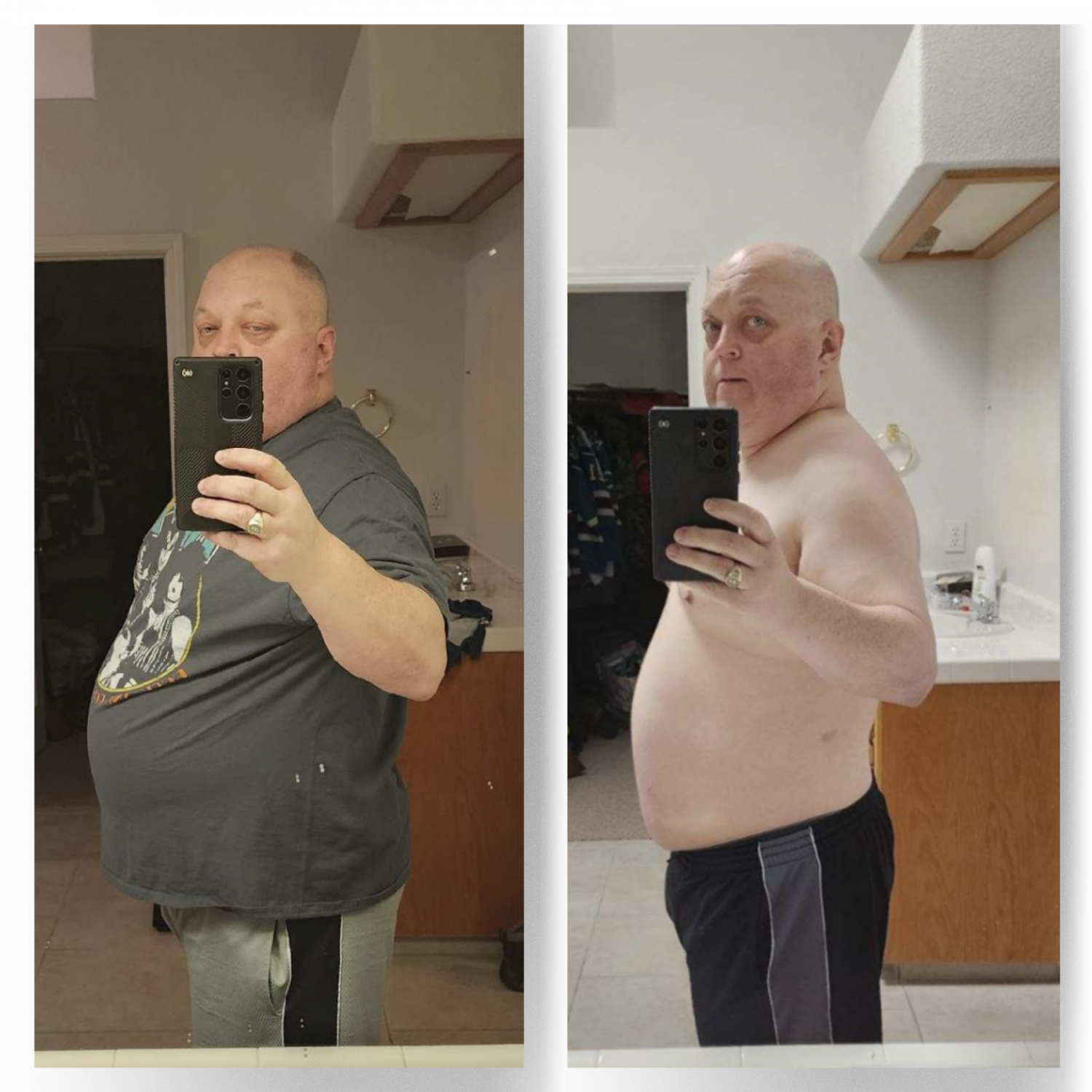 Johnathan Reid - Fresno, CA
"I am a disabled veteran who was diagnosed with Pulmonary Fibrosis recently. It had gotten so that my breathing was extremely difficult. After the past 6 weeks, my breathing has now greatly improved. I can handle the stairs without issue and walking is no longer a major challenge."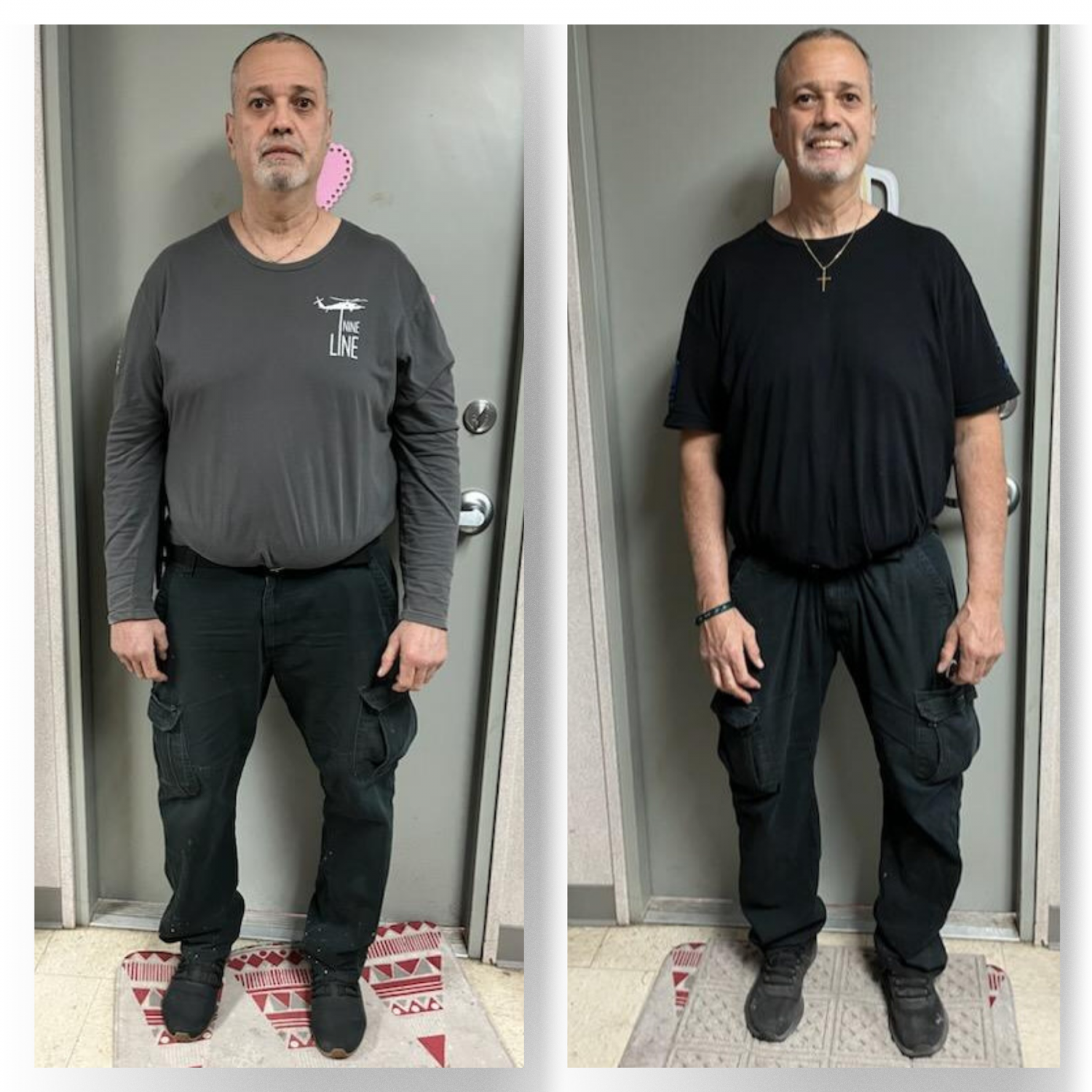 James Barbato - Fresno, CA
"I had significant weight loss with a meal plan that I can combine on my journey.
I also like being able to exercise more."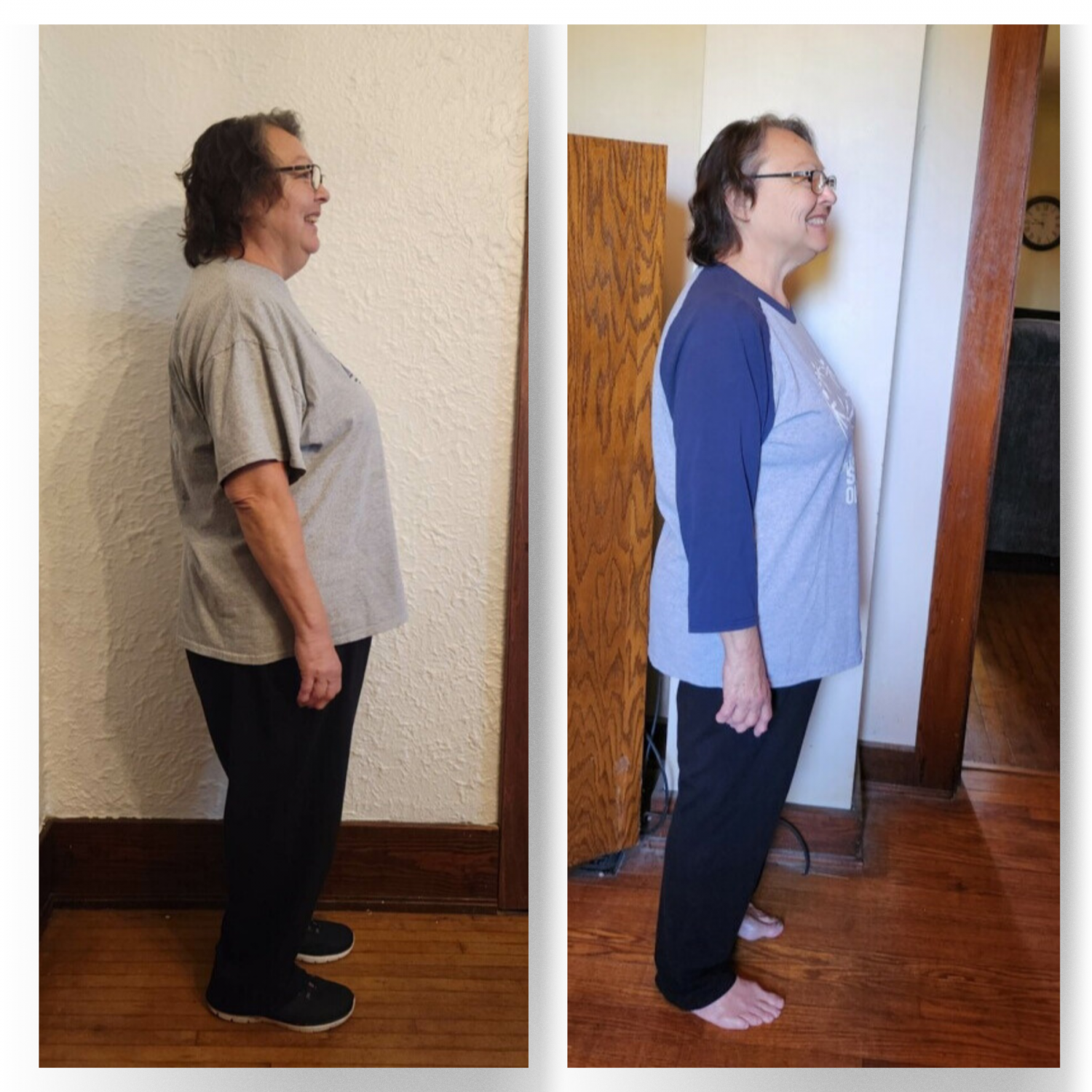 Barbara Recker - Delphos, OH
Barbara feels like Energized Health has given them a new lifestyle that they can maintain forever.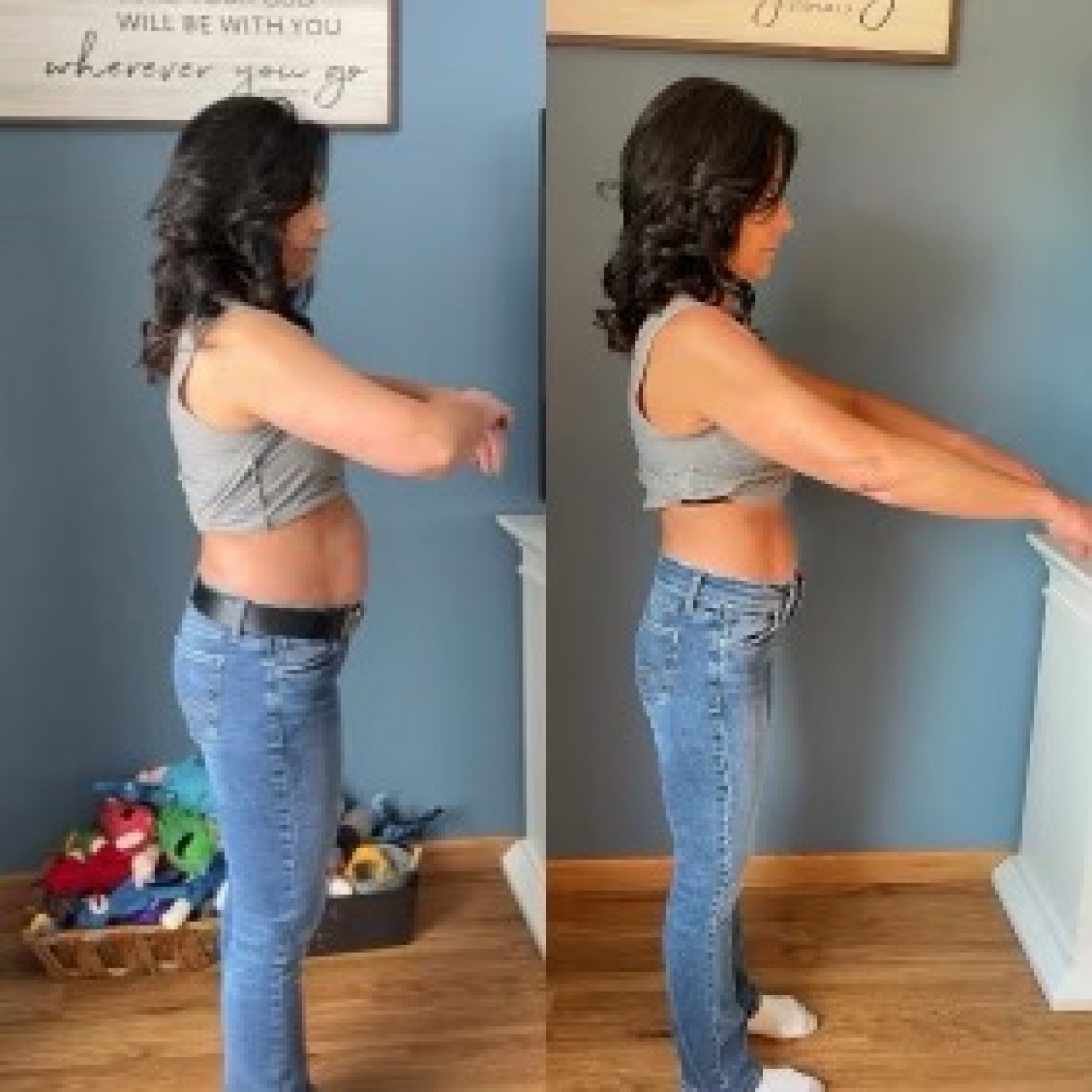 Michelle Bratrud - Jackson, MN
she is feeling good
she has more energy
she is not wasting time or money at the doctor's office
she loves telling others about the program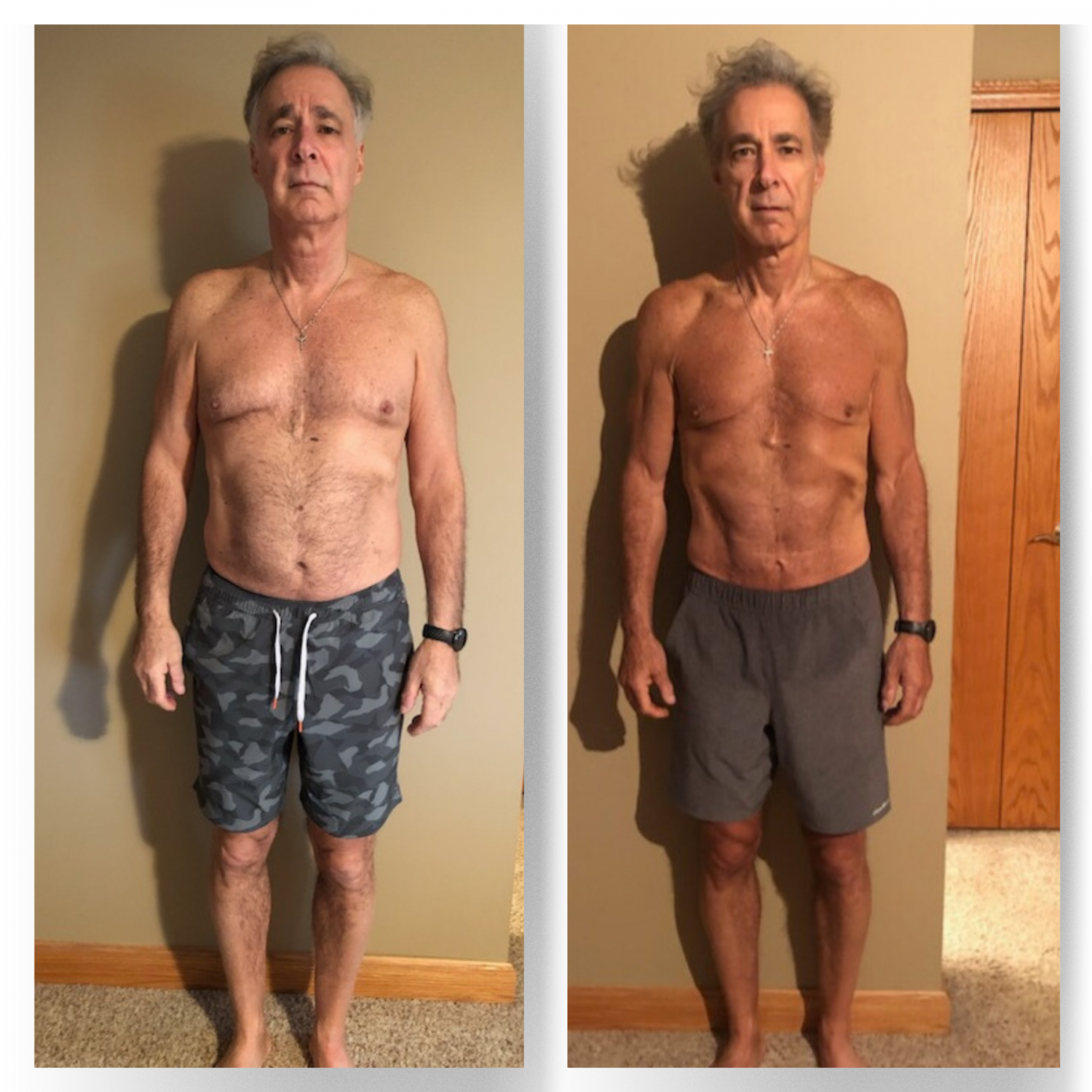 Gary Varuolo - Westlake, OH
"I lost 24 pounds and 21 inches. My weight is now 159 pounds and I have a 32 inch waist. I am much happier, more energy. My wife and I did this together, so it was something we helped each other with to achieve our desired results."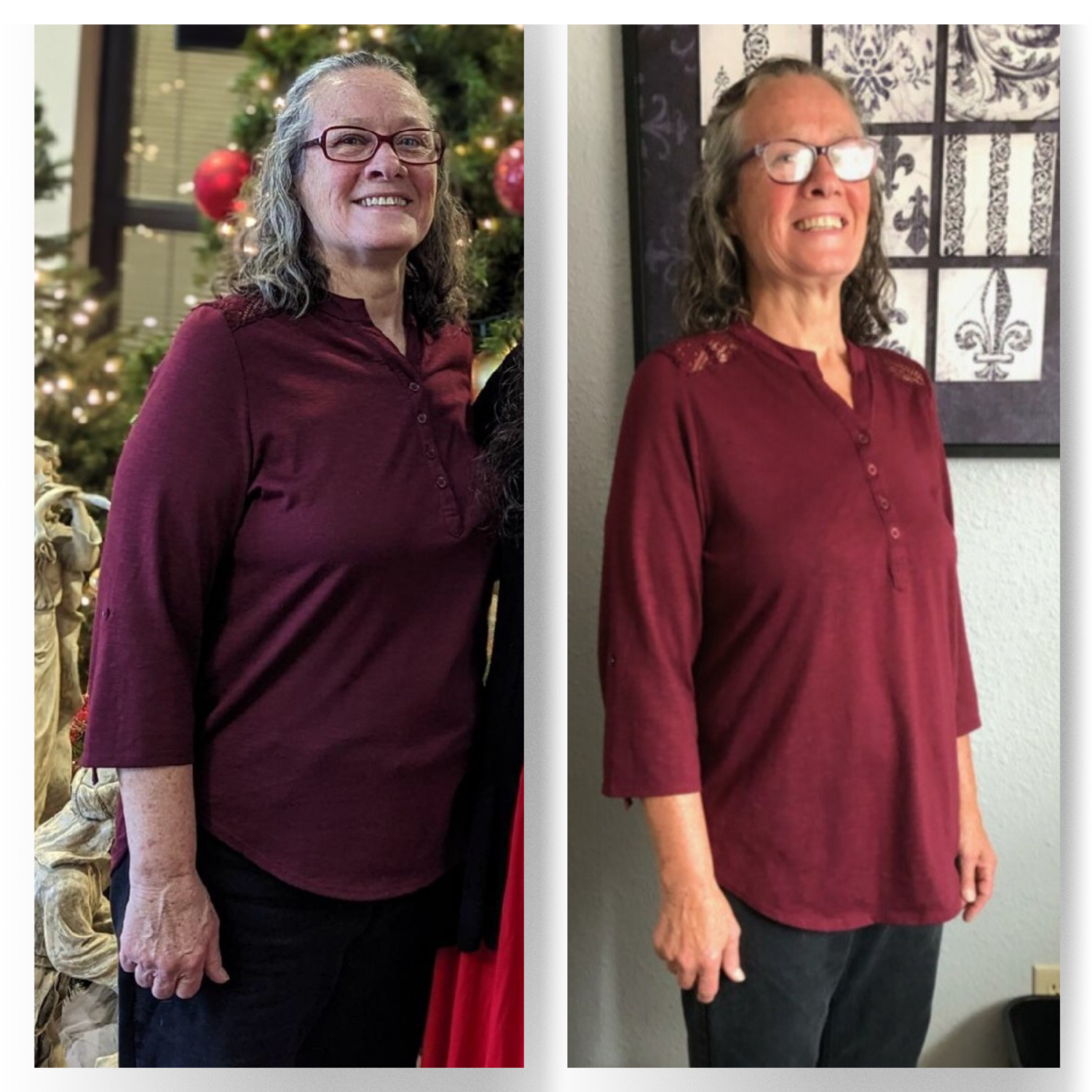 Susan Amatuzzo - Kokomo, IN
"I am excited because I do not have the back and joint pain I had almost daily before starting this transformation.
Losing weight, looking better and feeling better of course are high points too."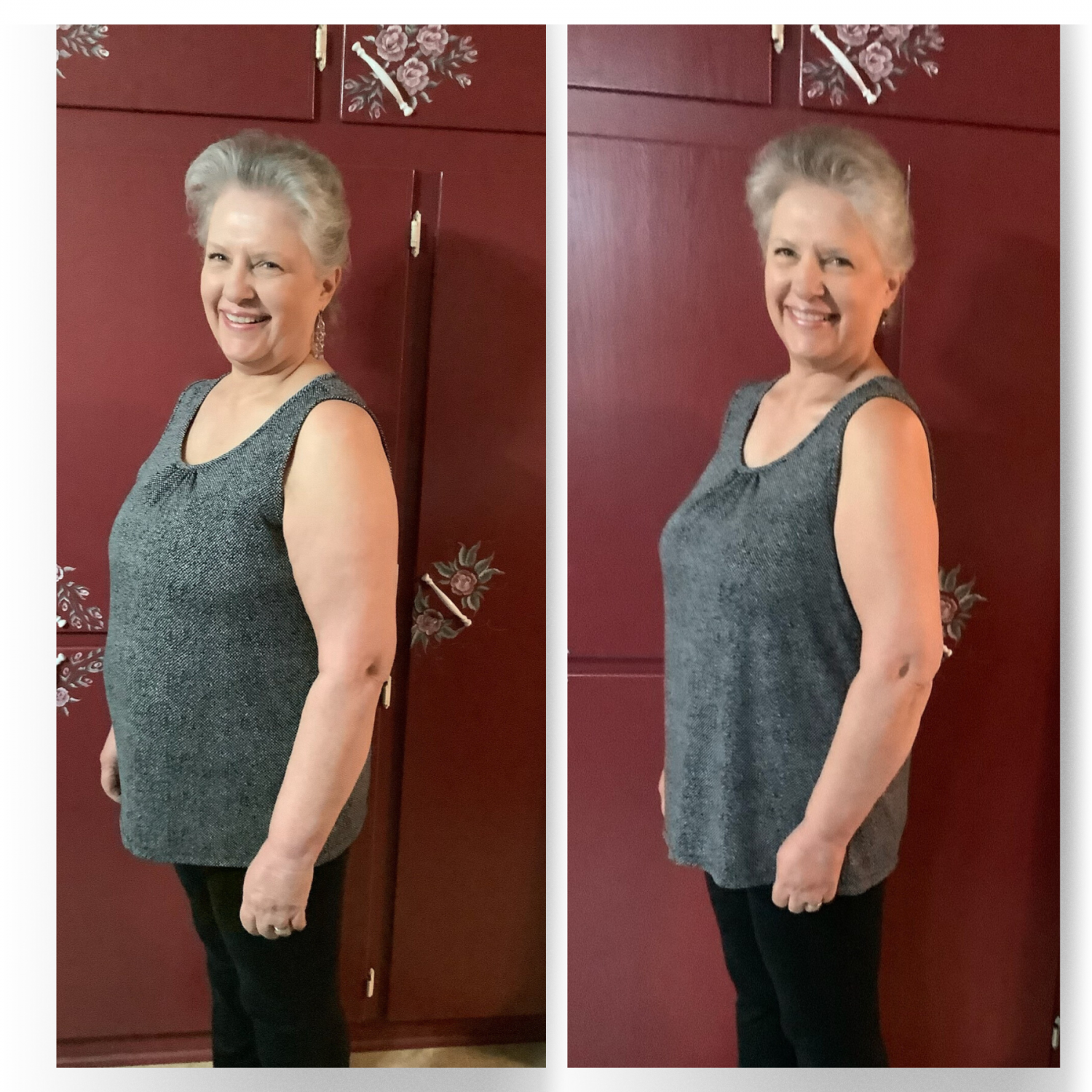 Danita Marschall - Shakopee, MN
"The program is so easy to follow. I learned how to eat simply and I lost weight more easily than anything that I have ever done before. I do not feel hungry between meals. Hydration is definitely the key!"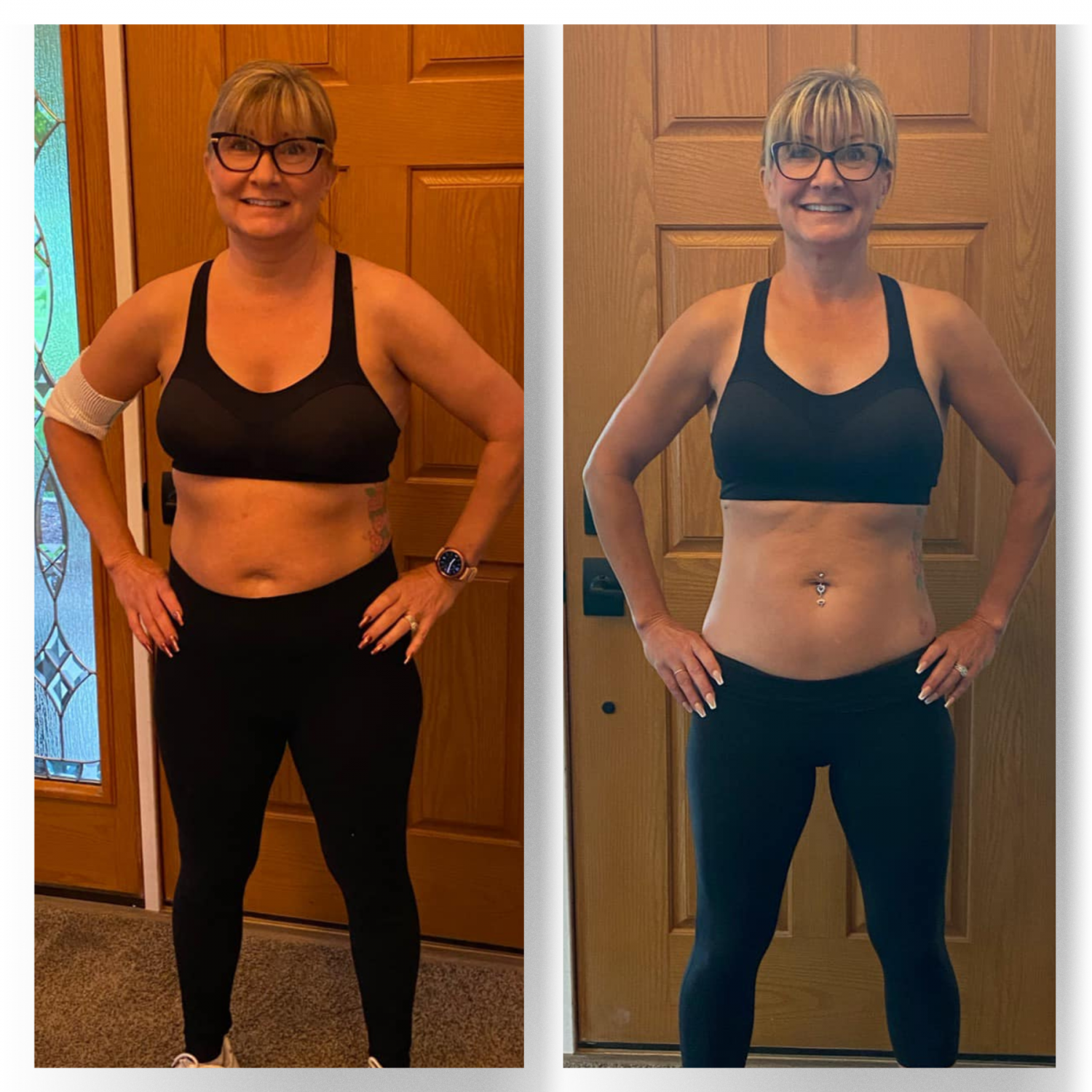 Stephanie Friedrich - Elwood, IL
lost 21.2 lbs. and 37.1 inches

Stephanie feels so much better after getting off 2 high blood pressure medications and off anti-depressants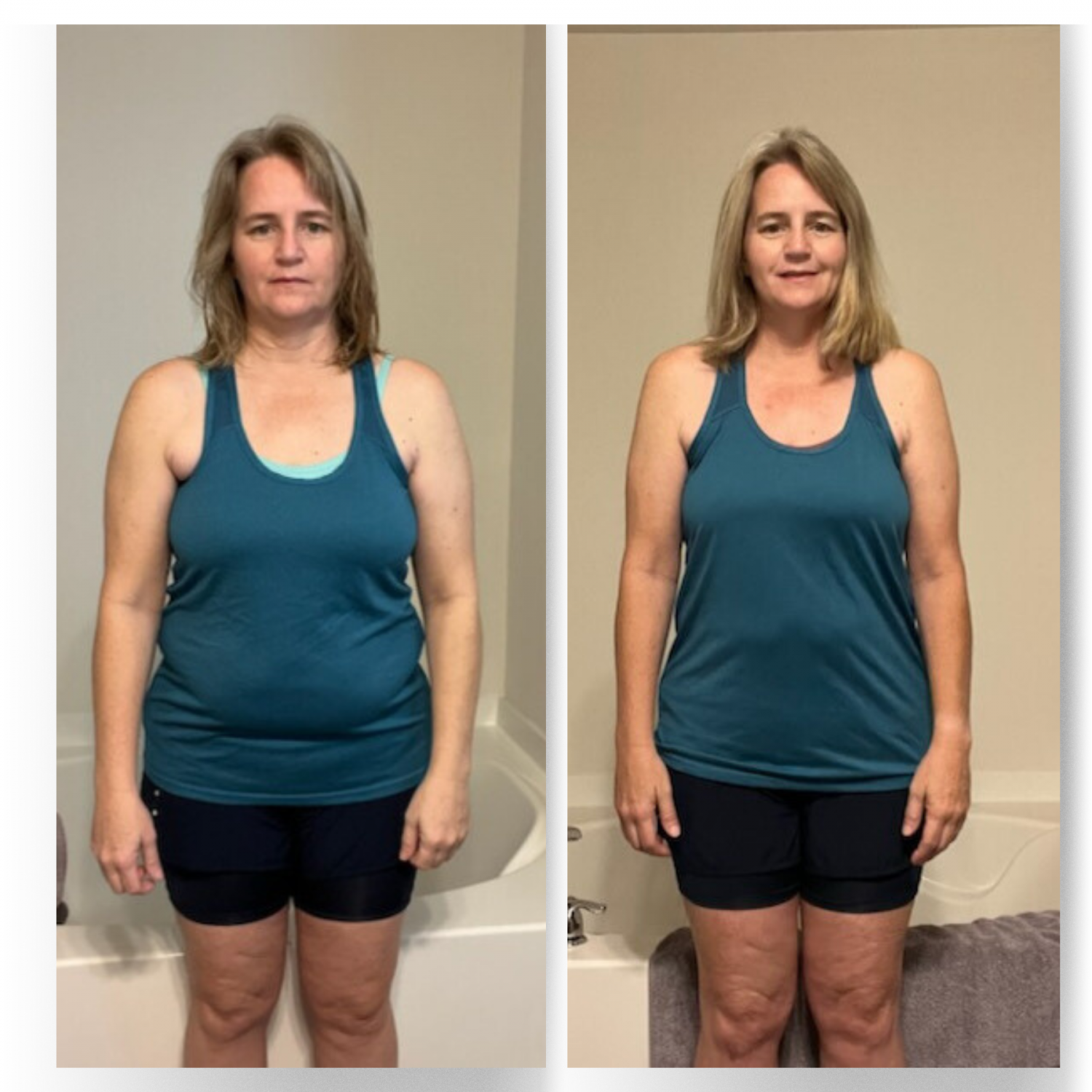 Alicia Sharpe - Fuquay Varina, NC
Alicia lost 22 lbs. and 14.8 inches

Hydration is up 5 lbs. and muscle is up 4 lbs.

She is more confident in the way she looks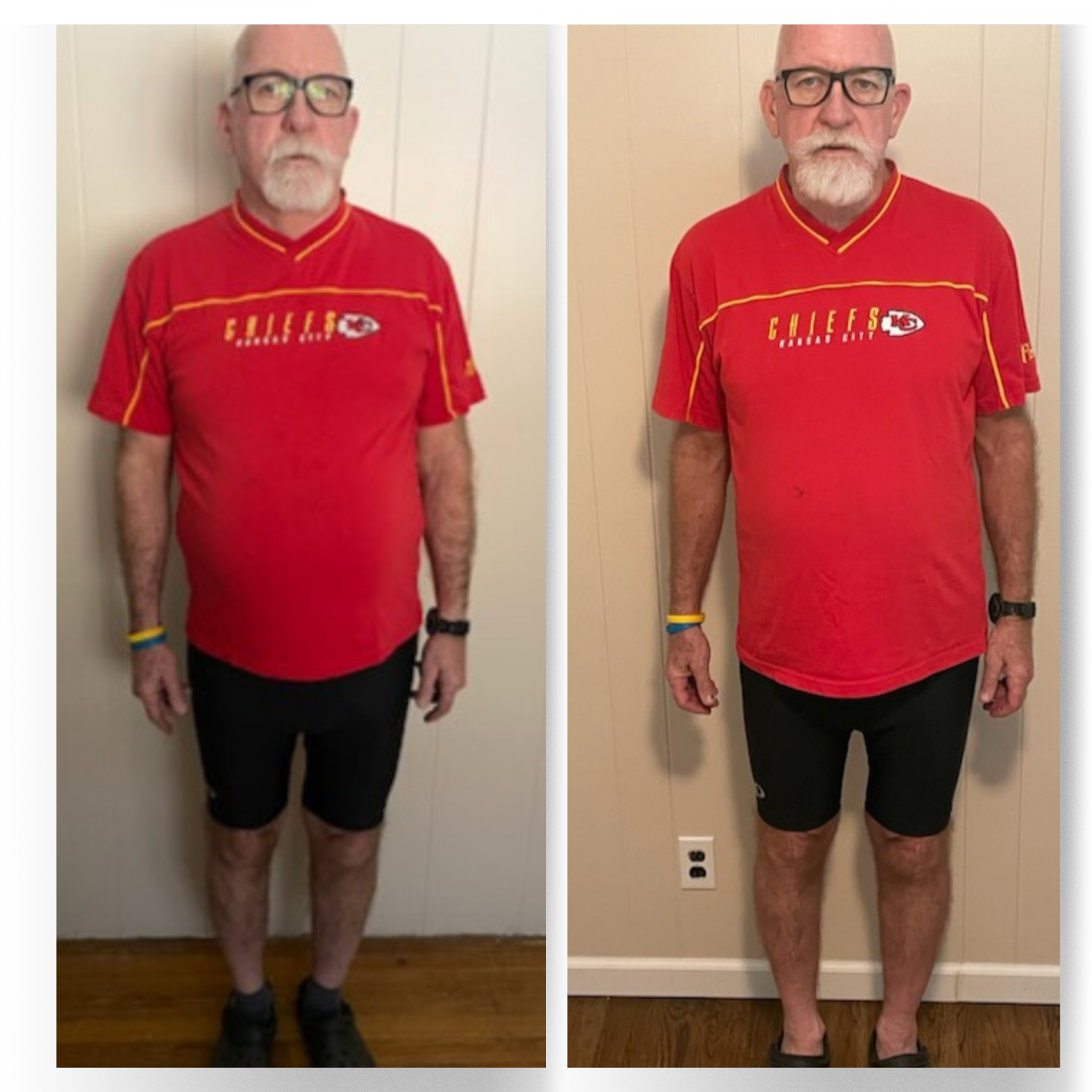 Kevin Burke - Leavenworth, KS
"My waist size has gone down to 34 from 38 inches. I am much happier with myself at 215 pounds vice the 256 pounds that I weighed on 3/14/23. People are more positive in their dealings with me too. My digestion process has improved. My erectile disfunction (ED) has improved"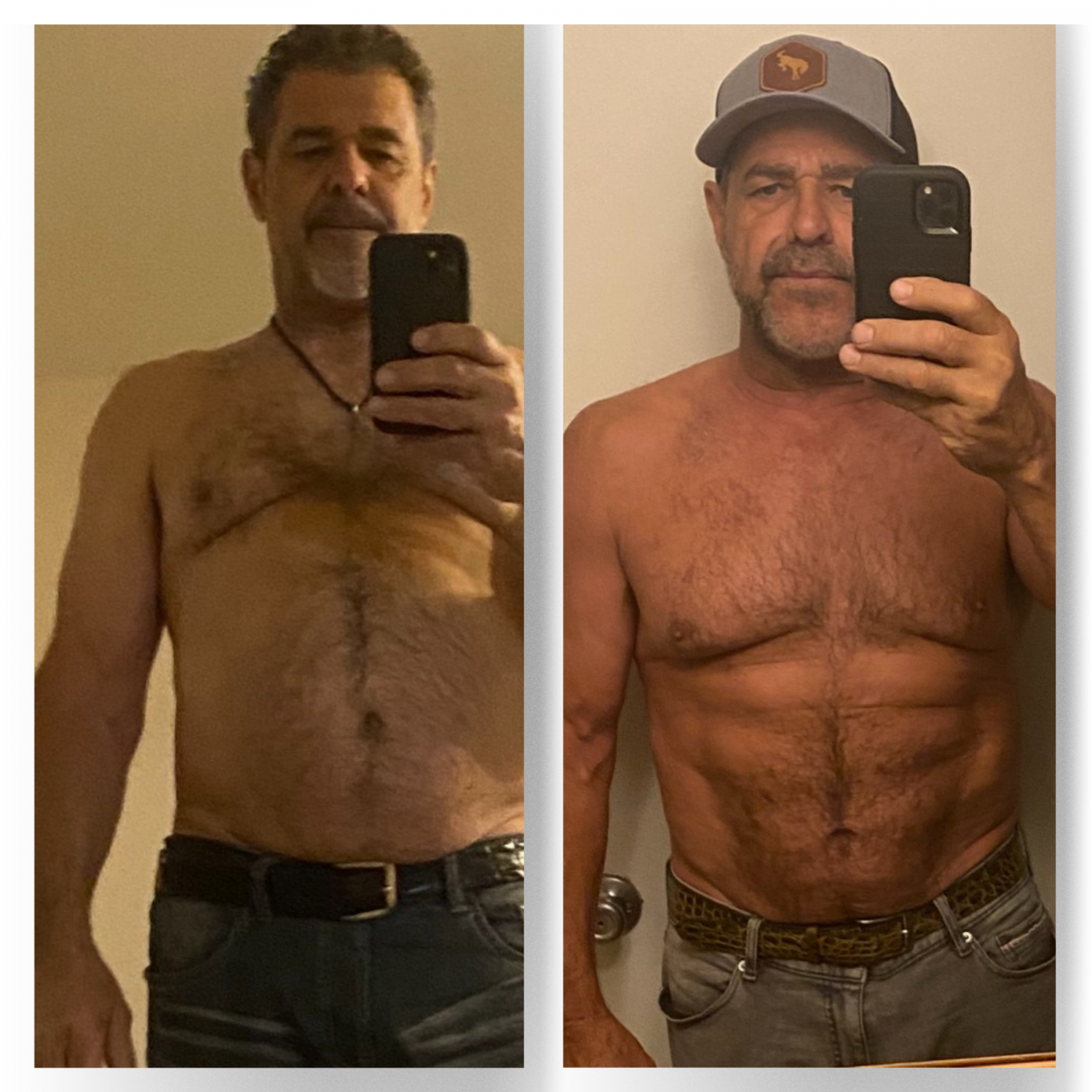 Tim Werner - Scottsdale, AZ
" I am finally having results with a program that actually works. It has elevated my mood and confidence. My asthma is almost non-existent. I feel good about myself. I now feel like I'll be around a long time to enjoy life with my two sons."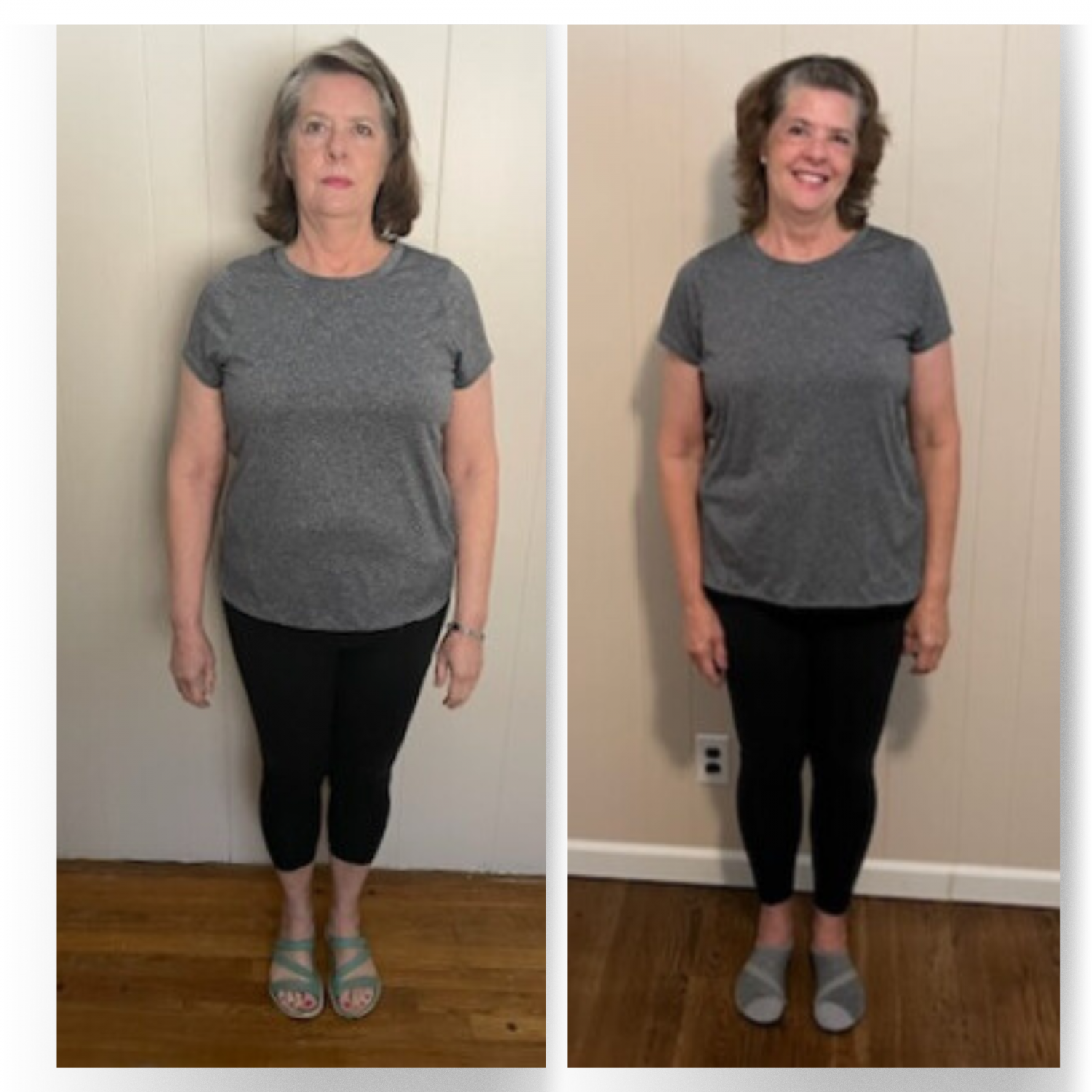 Anne Burke - Leavenworth, KS
"I am most excited about my transformation date with the amount of energy I have. Losing weight has been a bonus."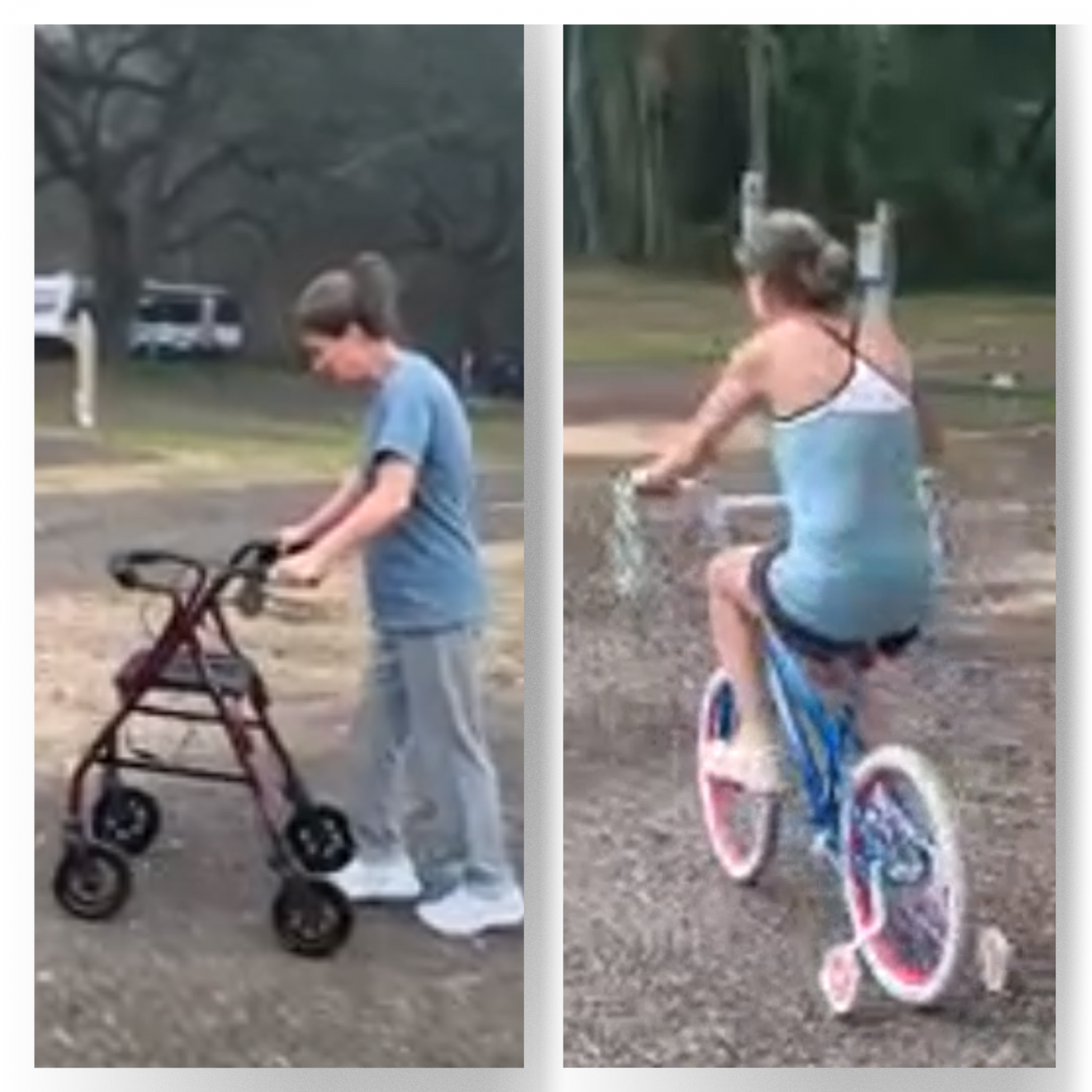 "I am excited that I am healing from a disease that the doctors say couldn't be done.. their drugs can stop the progress but not heal. Multiple sclerosis has been challenging in my life but I refused to take the doctors' drugs, knowing this disease was debilitating me. I wanted healing, and this is what I am experiencing with "Energized Health Transformation."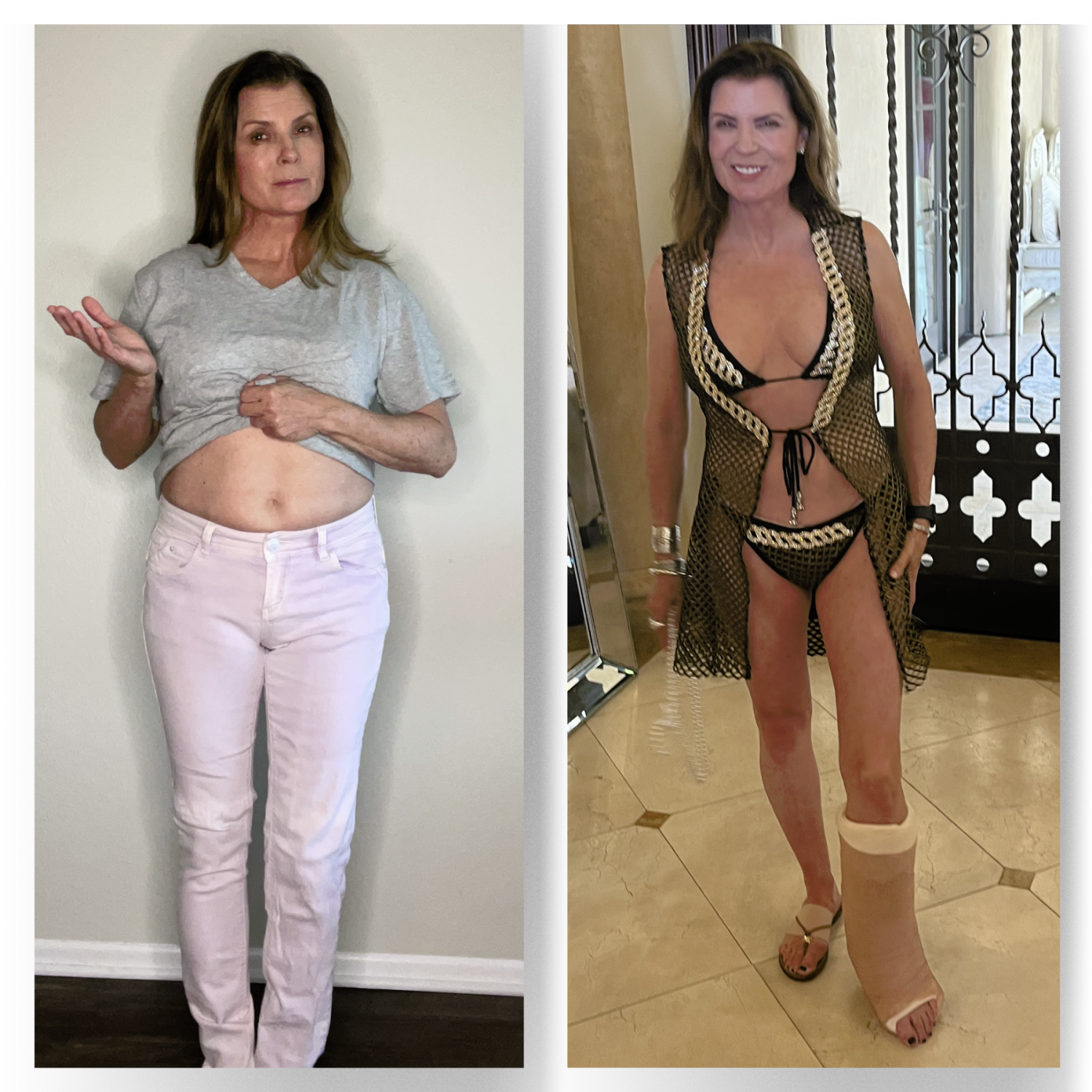 Kimberelin Brown - Fallbrook, CA
"I'm happy. I thought I was before but realized I simply putting on a happy face. It's real now."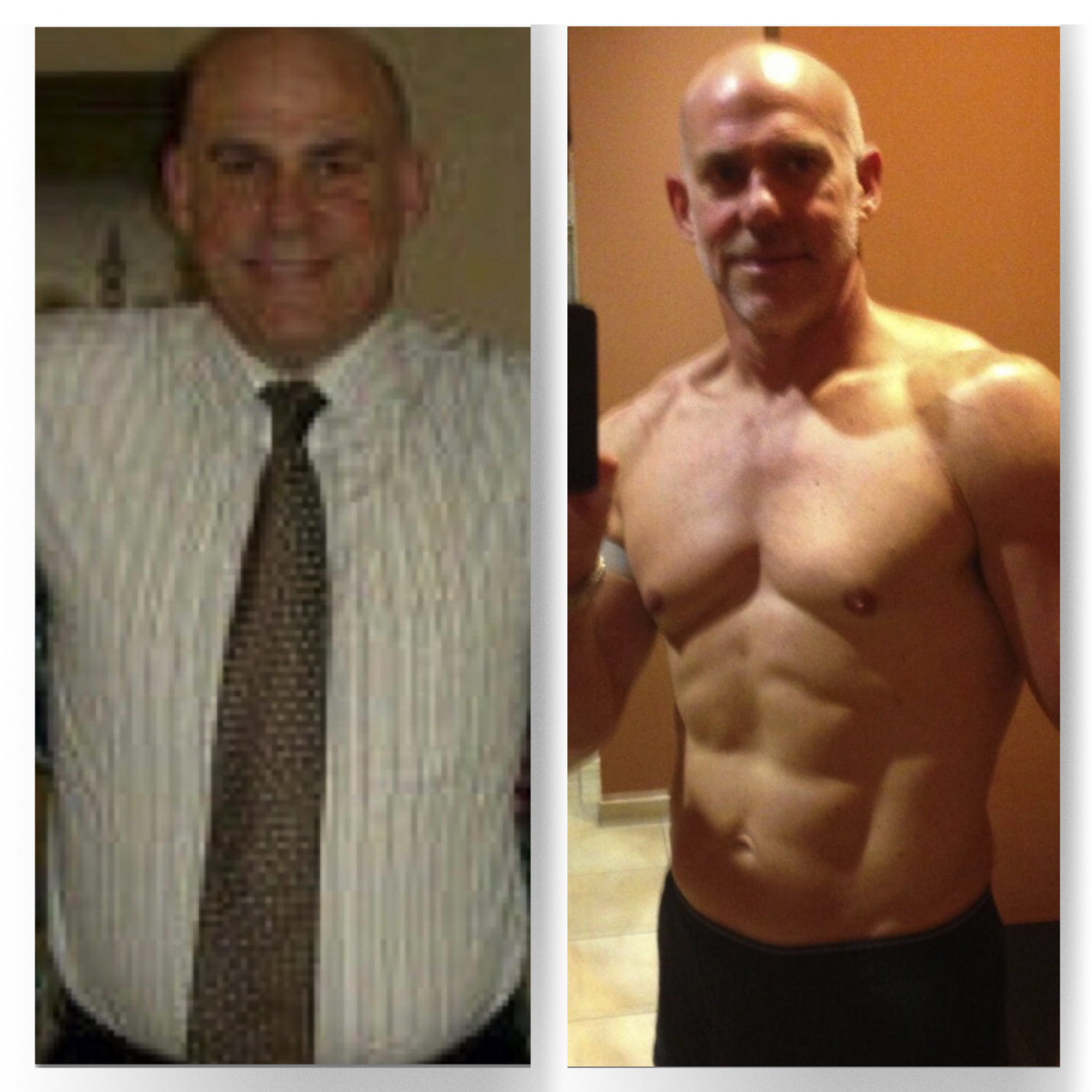 Phillip Pagett - Franklin, TN
"After my executive health assessment showed all red markers I began my 88 day transformation which led to all green health markers and an athletic toned body, better than anytime in my life."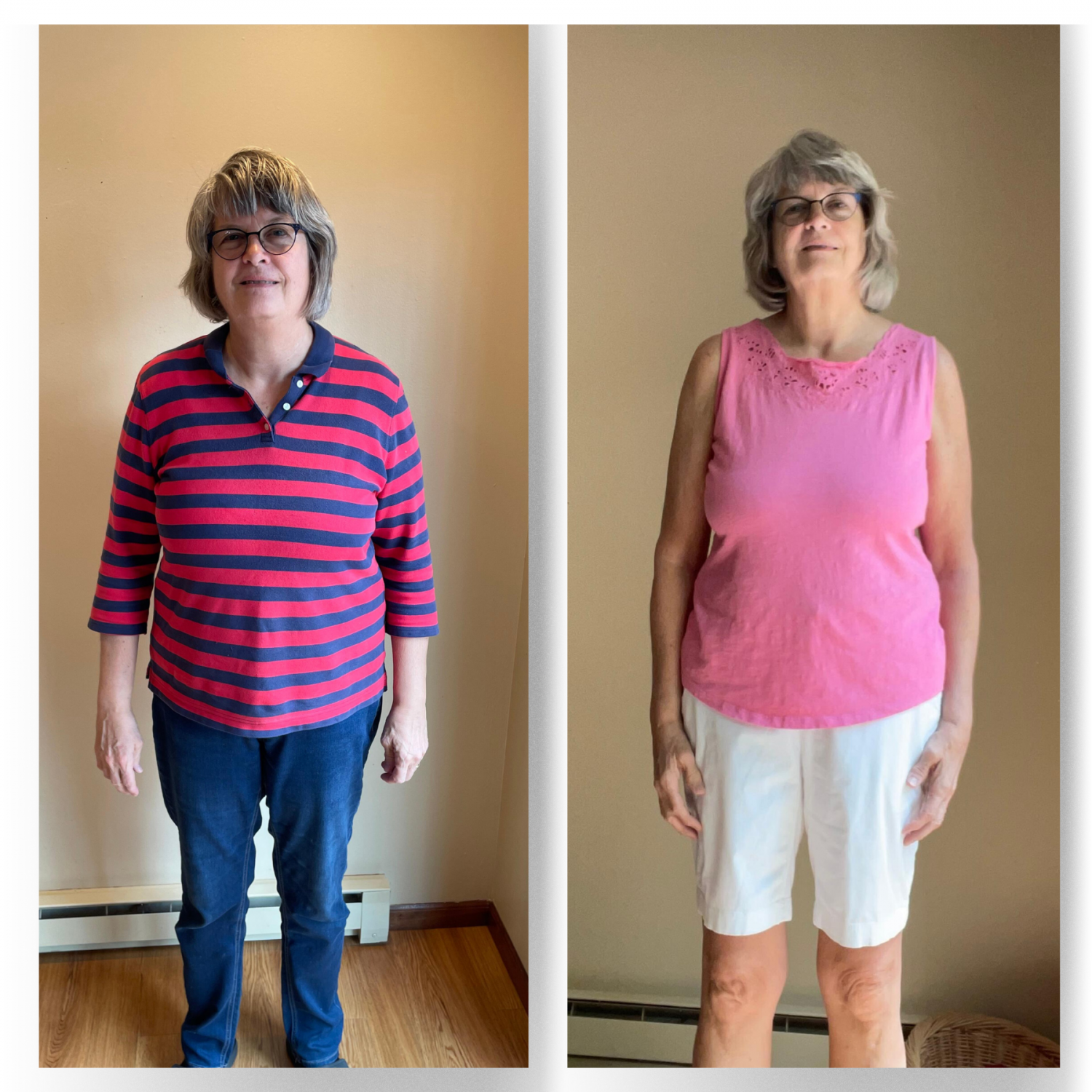 Jean Stoltzfus - Cochranville, PA
"I am most excited about getting into smaller sizes and being more toned. My body feels stronger. I am more energetic. Before starting Energized Health I often got tired while walking. I can now outwalk everyone with plenty of plenty of vigor and energy."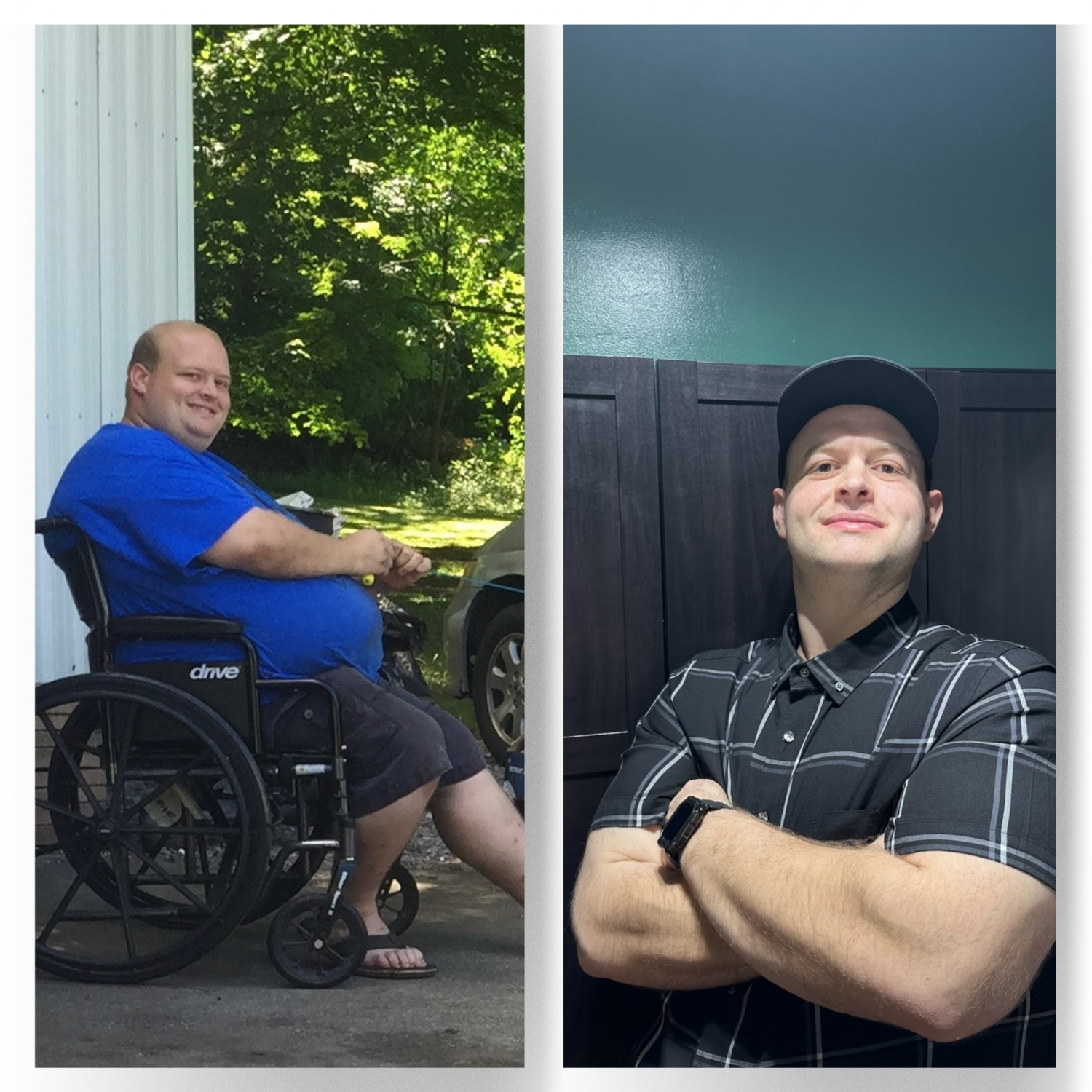 Jeremy Rhodes - Crawfordsville, IN
"This program gave me my life and mobility back. I am off of all my meds. I have no remaining health issues. Now my kids have their dad back! There is no price I could put on what it gave me! I am half the size and twice the man!"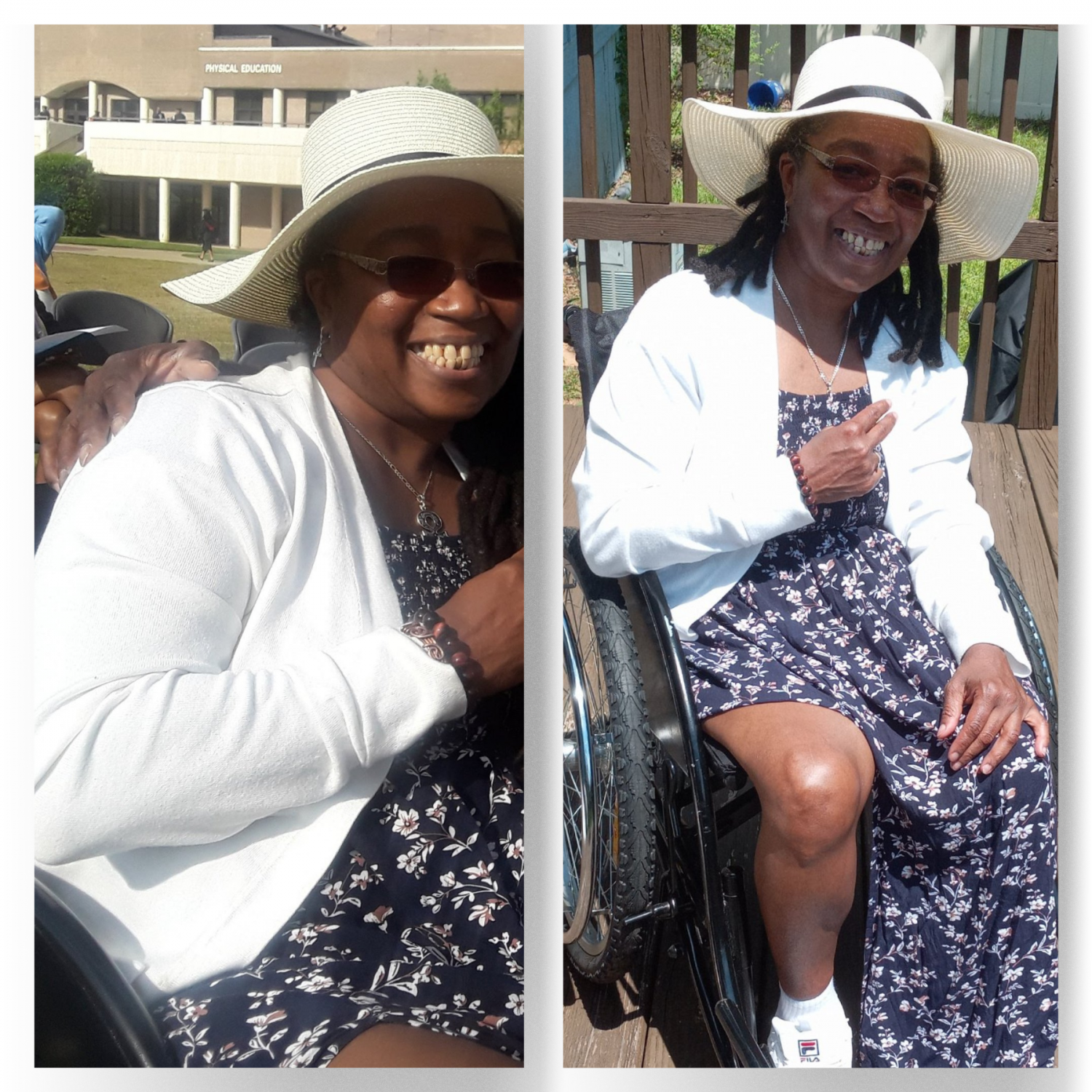 Yvette Bacote - Douglasville, GA
"I am truly grateful for this program and it has truly transformed me and life on so many levels. Thank you so much for this life transformation, I needed a life reboot to put me back in alignment"
Yvette lost 51 lbs. and 19.5 inches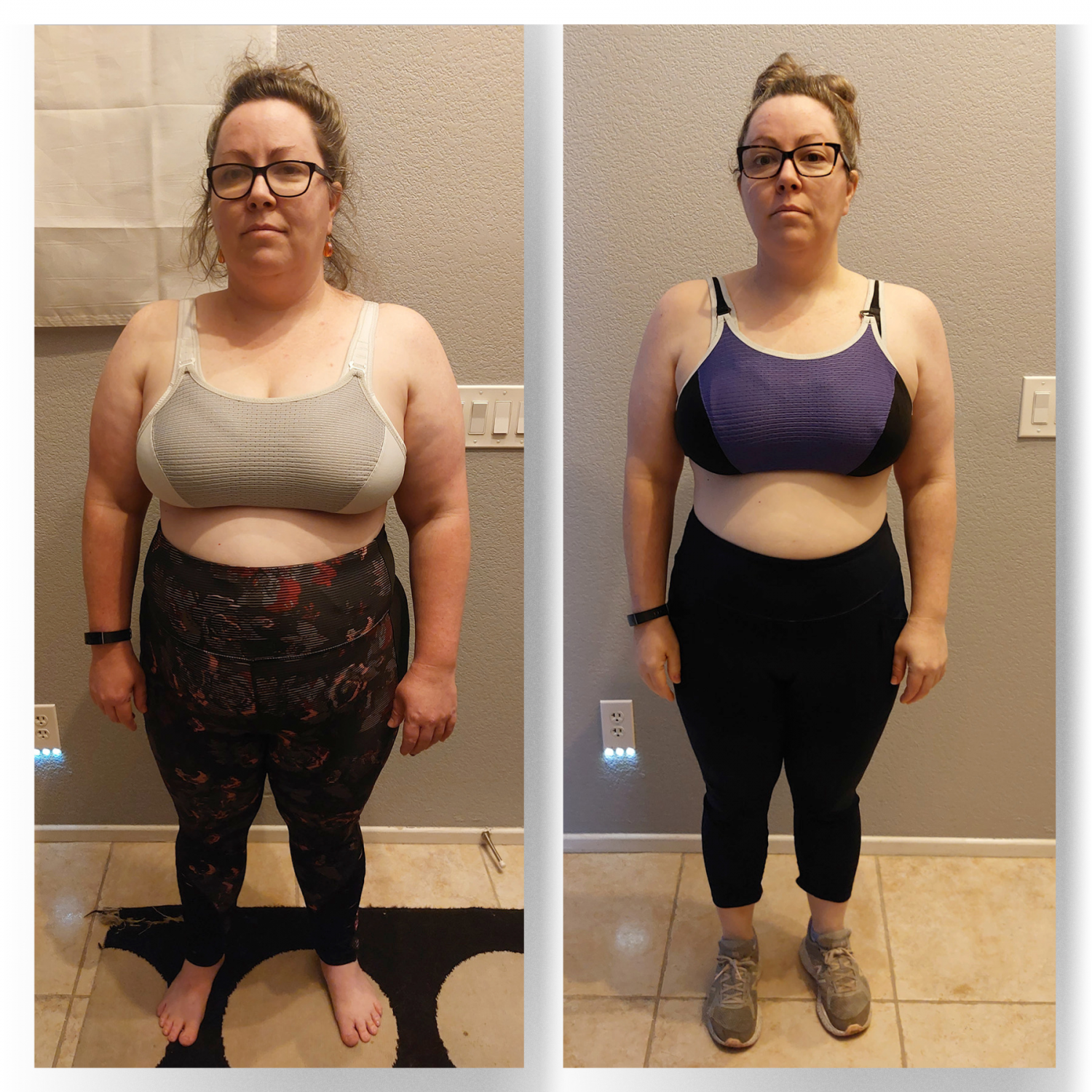 Chrystal Woodcock - Menifee, CA
"I lost 75 lbs. of fat and 41 inches!!! After living with Lyme disease, autoimmune issues, inflammation, arthritis, stomach issues, and obesity for 9 years, it's great to have my life back. Every day is better than the last now. I sleep better, have energy to enjoy my kids, go do the things God has called me to do. What an answer to prayer!!"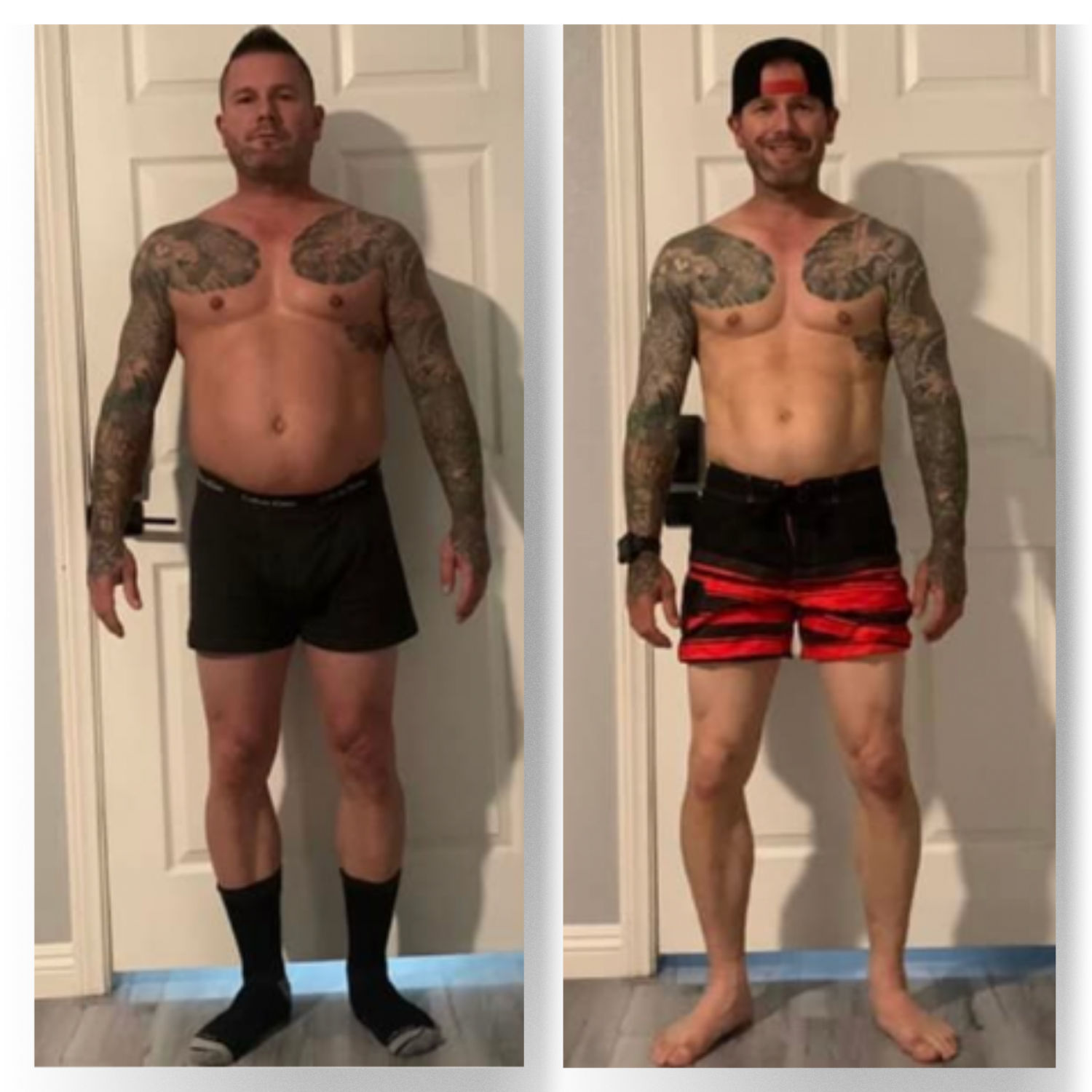 Brian Basterrechea - Henderson, NV
More focused and more energy

no longer on any thyroid medication
blood pressure is back in normal range
Brian wouldn't change the decision to do this program for anything in the world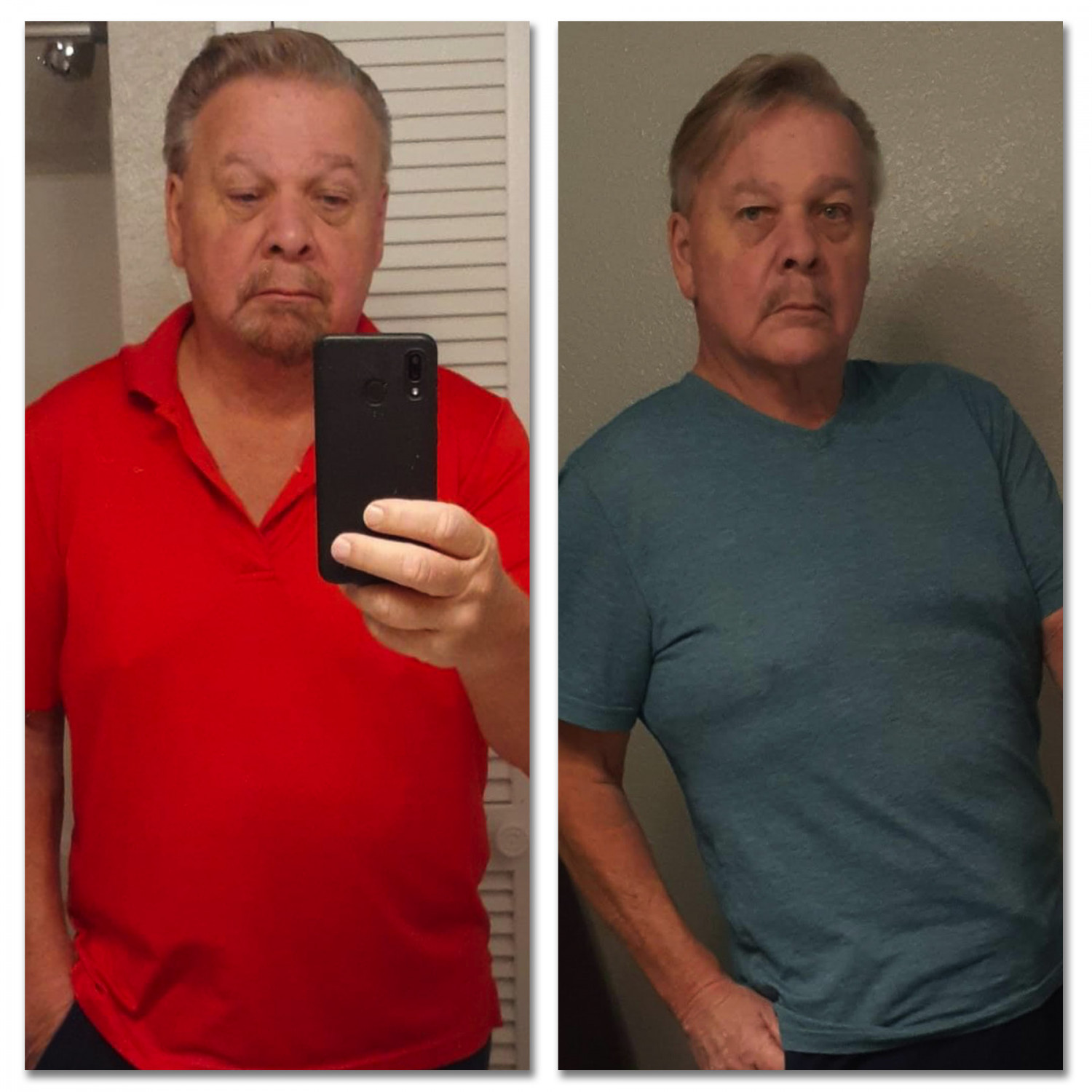 Steve Bovee - Greensboro, NC
"My A16 was significantly lowered, I've cut my insulin back by 50%, and my Triglycerides have also significantly lowered. One day I did my exercises in the morning and later played a full round of golf and still wasn't tired at the end of the day. It's been life-changing."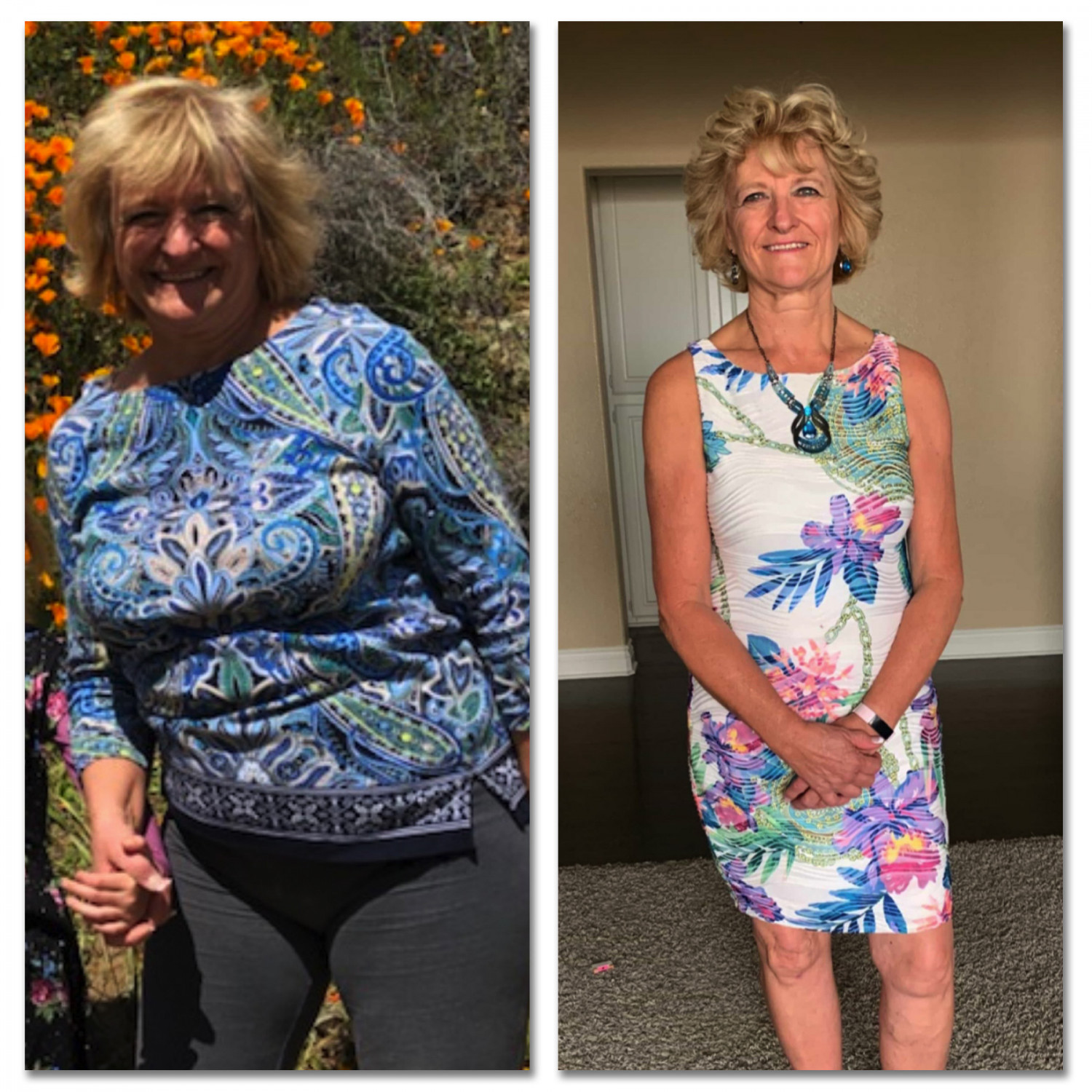 Lori Miser - Corona, CA
"I was lean all my life until I hit my 50's and out of nowhere I gained 50 lbs. of fat. I had tried every extreme and expensive diet imaginable and was completely hopeless. Then, I found John and Chelsea Jubilee and lost over 50 lbs in just 88 days."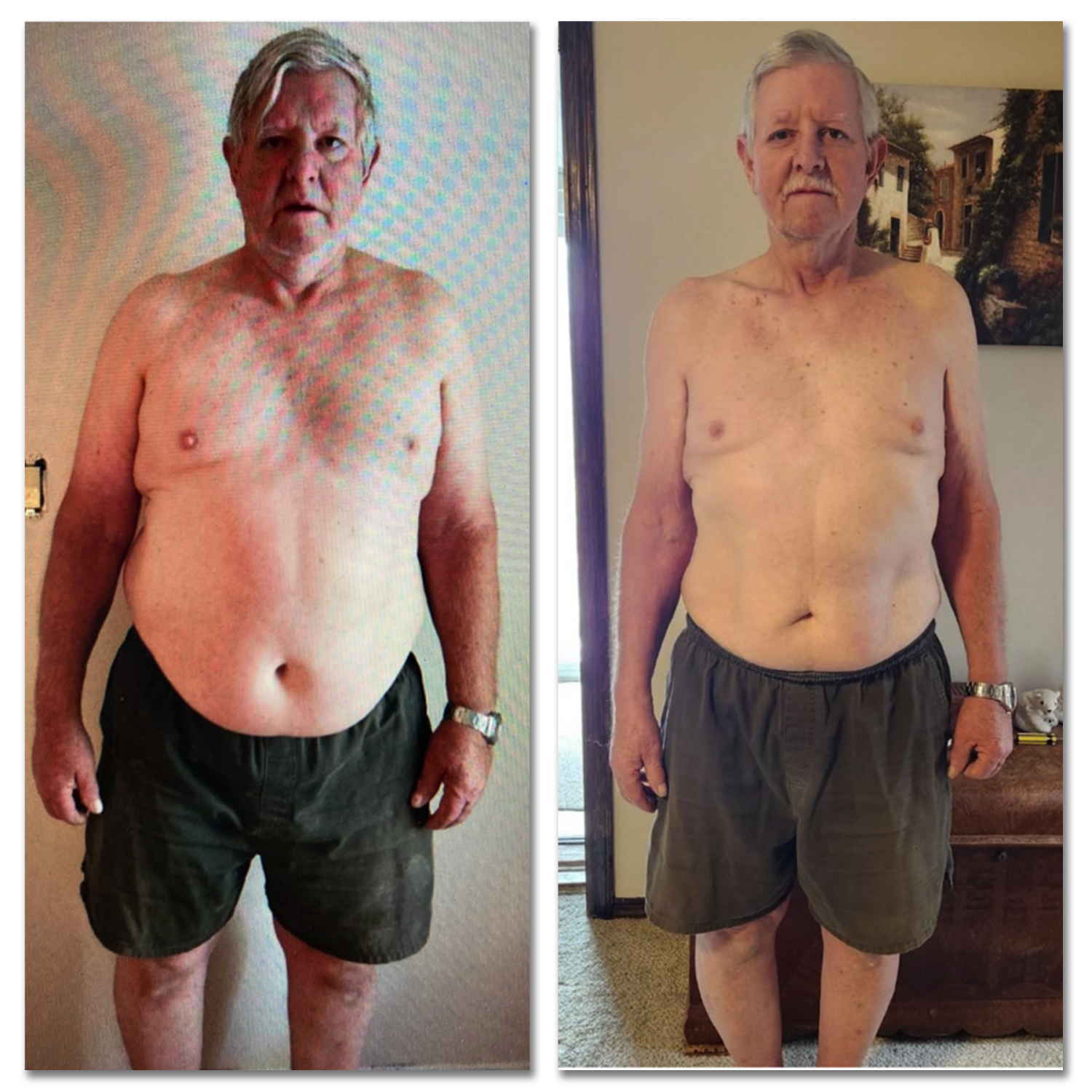 David Wagner - Council Bluffs, IA
"The greatest value of this protocol is the wisdom from John and Chelsea. My knee pain is almost entirely gone. My mobility has greatly improved. I never imagined that I could regain my healthy self so effortlessly."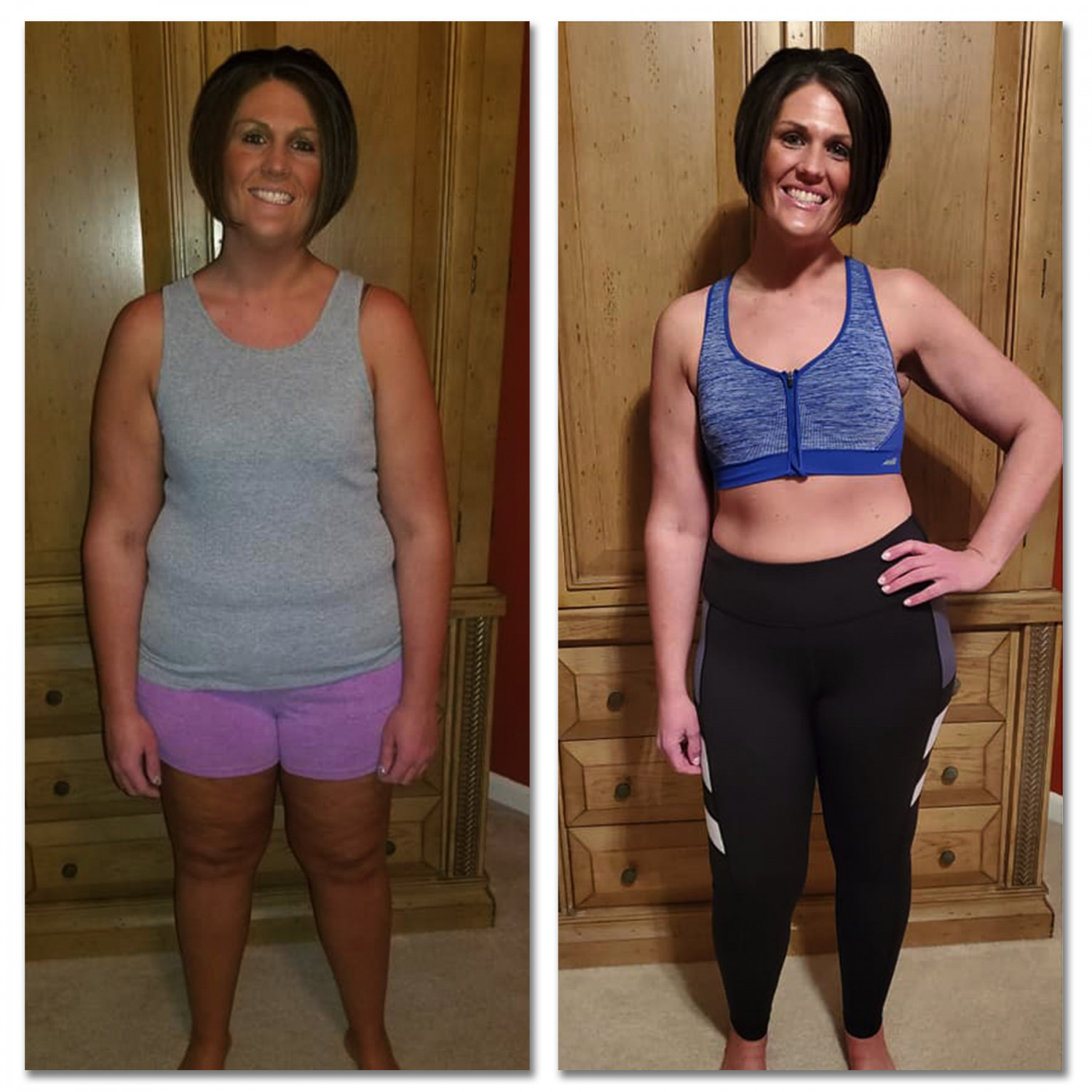 Lindsey Turner - Indianapolis, IN
"I am the smallest clothing size I have ever been in my life, but am healthier because I gained lean muscle and Inner Cellular Hydration while losing body fat. I have never felt better."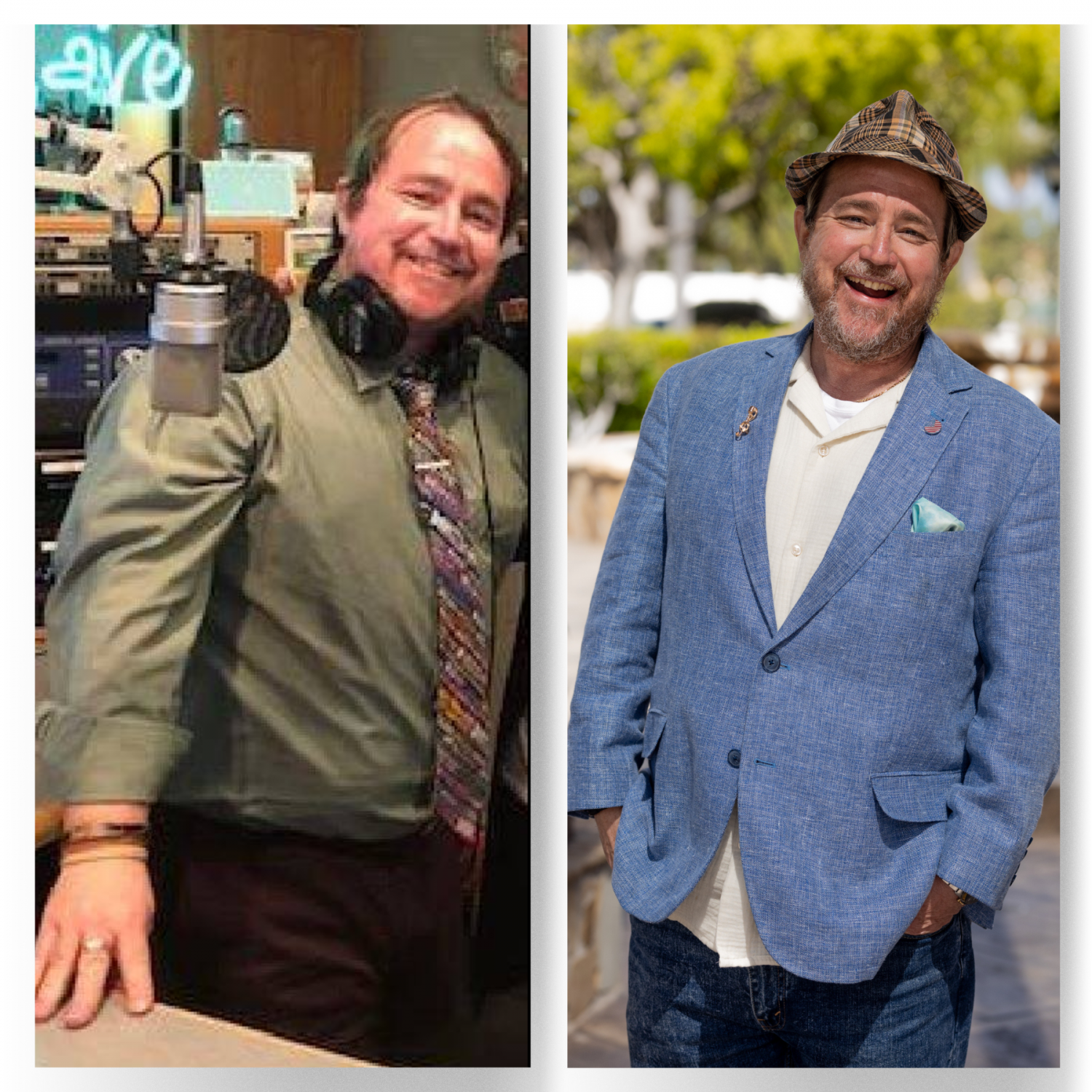 Big Wave Dave - Palmdale, CA
Dave lost 38 lbs. of fat and this 88 days changed his life.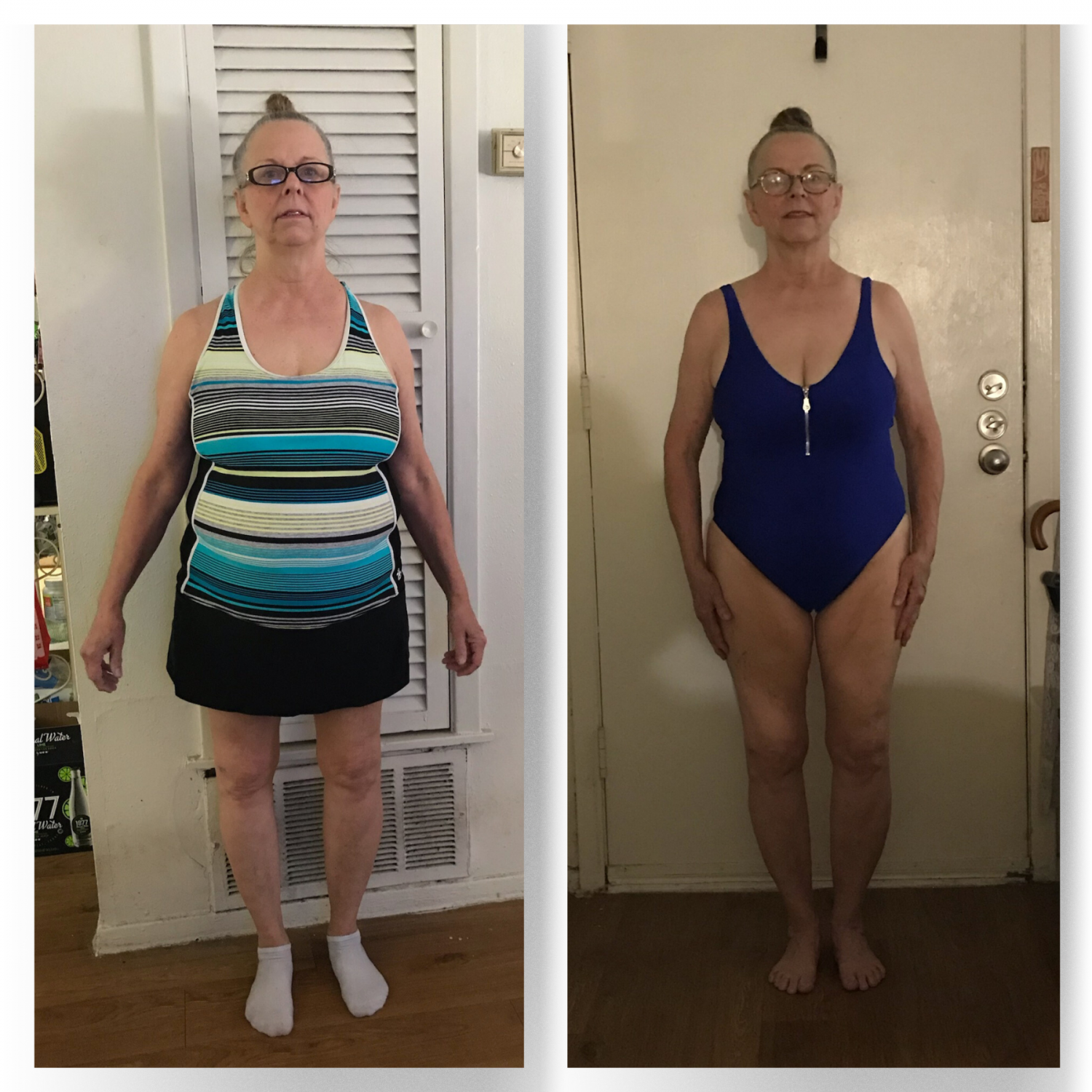 "I am so excited and thrilled that I have put my Ulcerative Colitis into remission and am off of the medication! I also now weigh in at 130.8 lbs and I haven't weighed that for over 16 years!"
Get your Free Breakthrough Consultation
Free Consultation
Speak with a master-level coach who will guide and help you with your specific health goals. Get your questions answered, gain clarity, and learn how our life-changing, science-backed protocol can change everything.

Book Now
What is Energized Health and how did it begin?
It was through John Jubilee's personal pain that he developed the solution to many health conditions. He discovered the power of Inner Cellular Hydration over 25 years ago. Chelsea studied and had a passion for seeing people get well in their mind and spirit. Together they created Energized Health with the desire to change the world, one life at a time.

Watch Masterclass
Proudly Endorsed by Doctors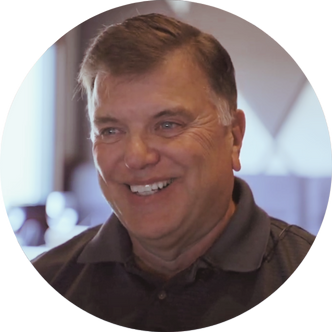 was able to reverse his symptoms and stop taking medications for his arthritis, high cholesterol, and high blood pressure, while losing over 30 pounds and gaining inner cellular hydration! "Energized Health is natural, sustainable and can benefit everyone with no health risks"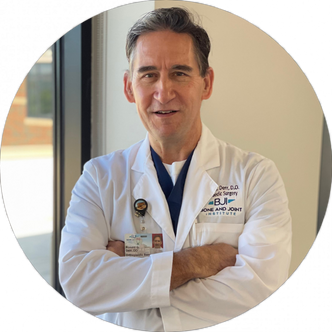 is a leading orthopedic surgeon who is a practicing owner of one of the world's leading surgery centers. "In 1998 after doing John's program, I went to my 30 year high school reunion at my high school weight".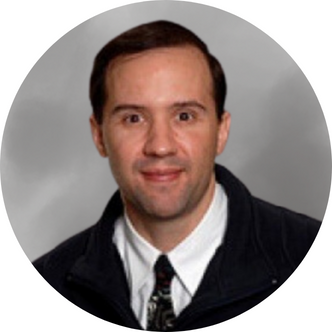 is a world-renowned pathologist who after 4 weeks of transformation signed up his wife and 3 children to also have the same life changing experience. Dr. Silvernagle said " I had greater results in 12 weeks on this program than in 2 years of doing P90X".
Watch Dr. Bryan Taylor's Testimony
Dr. Bryan was struggling with arthritis, high blood pressure, being overweight, and wasn't enjoying his retirement like he wanted to. But when he chose Energized health, he started seeing RESULTS that changed everything—including completely regenerating cartilage in his knees and reversing "irreversible" kidney damage. Watch his victory story.
The Science that Leads to Transformation
It was John's personal pain that started his journey. What John discovered 25 years ago about the power of Inner Cellular Hydration has been the solution to many health conditions for thousands of people. Chelsea's heart to see people heal and John's passion for helping people come together in Energized Health's mission to revolutionize and transform the health of people around the world.
Learn The Secret To Health Without Restrictive Diets
Our mission is to revolutionize and transform the health of people around the world. We naturally inspire and impart the real benefits of inner cellular hydration while transforming the body, renewing the mind and uplifting the spirit-helping people move from surviving to thriving.
Watch free masterclass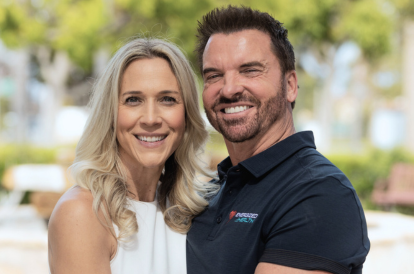 We have many amazing client reviews and testimonies from real people. We acknowledge results may vary and the statements made by Energized Health and its clients do not constitute medical advice or services